Welcome Dinner
The stylish MCA is the venue for this year's very special Welcome Dinner, hosted by the Agile Australia Conference captains. A wonderful opportunity to mingle with Keynote speakers, while enjoying uninterrupted views across Sydney Harbour and the Opera House – and some of Australia's most beautiful produce.
www.mca.com.au
The Welcome Dinner is open exclusively to Agile Australia Conference or Workshop delegates. Agile Australia reserves the right to limit the number of guests per company.
6:30pm, seated at 7:00pm
Wednesday 21 June
$250
Museum of Contemporary Art Australia
Rooftop, Quayside Room
140 George Street, The Rocks, Sydney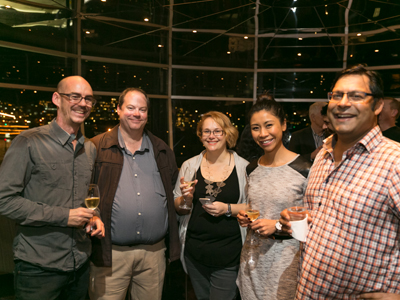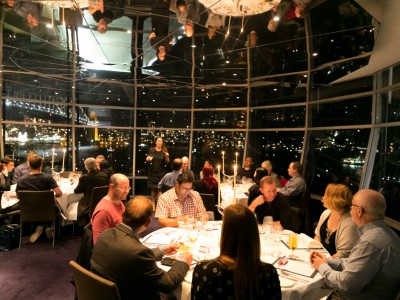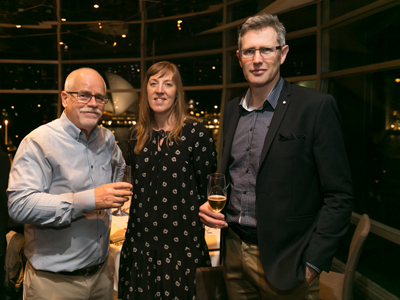 Dinner with new friends!
Thursday 22 June 2017
A fun, informal way to meet like-minded people. We've booked tables of 6 at our favourite Sydney eateries. Put your name down to join one of these tables at The Open Space (Level 4) during the conference, and head off to dinner that evening with new friends!
Tim Tam Slam!
11:00am, Friday 23 June 2017 in THE OPEN SPACE (Level 4)
The iconic Tim Tam Slam returns to AgileAus! A real treat, whether you're visiting Australia and this is your first 'slam', or if Tim Tams are as familiar as childhood friends. Grab a cuppa and a biscuit and join us!
Agile Australia 2017 Closing Reception
5:00pm – 8:00pm
Friday 23 June 2017
Complimentary for Agile Australia 2017 delegates
Zeta Bar (within Hilton Sydney)
www.zetabar.com.au