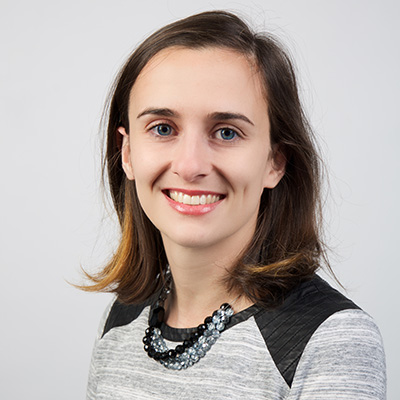 Elise Aplin
Product Development Coach, Property Exchange Australia
Elise Aplin is a passionate technologist who quietly thinks the internet is a bit of a mess and very much in need of improvement. She employs a bunch of cool frameworks (Agile, Lean, Systems Thinking, Design Thinking and their related friends) to help companies get better at solving real problems through the delivery of digital products. Elise has previously worked as a facilitator, coach, analyst and mentor and now enjoys providing product development coaching for Property Exchange Australia (PEXA).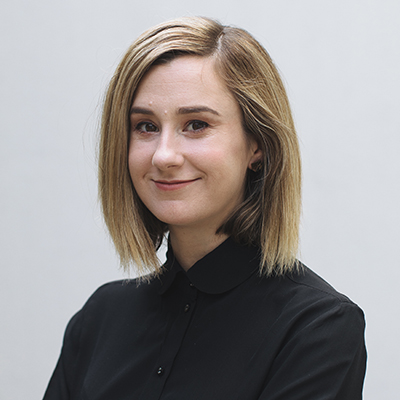 Ellen Broad
Independent Data Consultant and Author
Ellen Broad returned to Australia from the UK in late 2016, where she was Head of Policy for the Open Data Institute (ODI), an international non-profit founded by Sir Tim Berners-Lee and Sir Nigel Shadbolt. While in the UK Ellen became an expert adviser to senior UK government minister Elisabeth Truss on data. She has also held roles as Manager of Digital Policy and Projects for the International Federation of Library Associations and Institutions (Netherlands) and Executive Officer for the Australian Digital Alliance. She is an independent consultant for organisations including Data61, Knowledge Unlatched, Queensland government and the Open Data Institute Australian Network, while doing a masters in applied data analytics.
Ellen's written and spoken about AI, open data and data sharing issues in places like the New Scientist and the Guardian, for ABC Radio National's 'Big Ideas' and 'Future Tense' Programmes and at SXSW. Unrelated to her job, Ellen built an open data board game, Datopolis together with ODI CEO Jeni Tennison, which is being played in 19 countries. She is currently writing a book called MADE BY HUMANS: The AI Condition to be published by Melbourne University Publishing (MUP) in August 2018.
Read more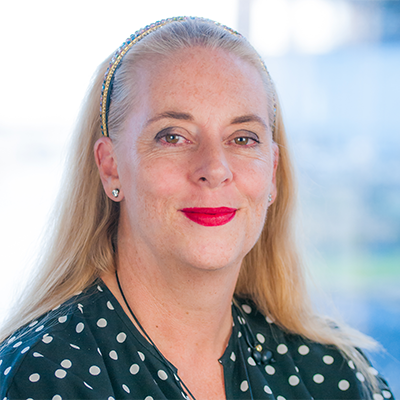 Penelope Barr
Penelope Barr is a globally-recognised, award-winning innovator, intrapreneur & technologist. Her work has been recognised with Innovation & Technology awards in 5 countries.
Penelope has an exciting track record in helping organisations solve complex problems to meet 21st century challenges. 20+ years in global digital & technology roles, building products, leading teams & managing large transformational change programs means Penelope brings a wealth of experience to the conversation. She has her own start-ups & a podcast.
Penelope coaches & leads individuals, teams & organisation.s in problem-solving, agile delivery & lean start-up across the breadth of start-ups, not-for-profits & corporates. She's known for strong facilitation & training skills & engages with energy & enthusiasm.

Read more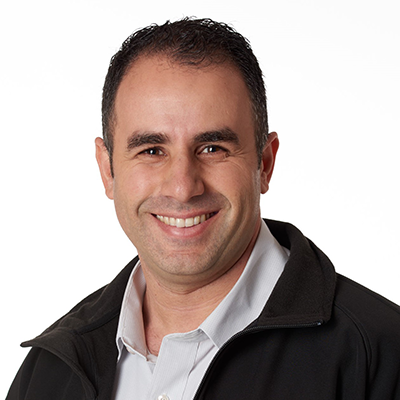 John-Ross Barresi
Project & Innovation Coordinator, Senior O&M Specialist, Guide Dogs Victoria
Sponsored by ThoughtWorks
After graduating from LaTrobe University in 2001 as an Orientation and Mobility Specialist, John-Ross Barresi worked at Vision Australia providing Orientation and Mobility training to those who are blind or vision impaired. In 2004, John-Ross began at Guide Dogs Victoria, where he has been able to further develop his keen interest in adaptive technology and how it can assist his clients to enhance their independent mobility. In his current role of Innovation & Project Coordinator/Senior O&M Specialist, he manages projects that design and implement new technologies that aim to provide greater independence for his clients.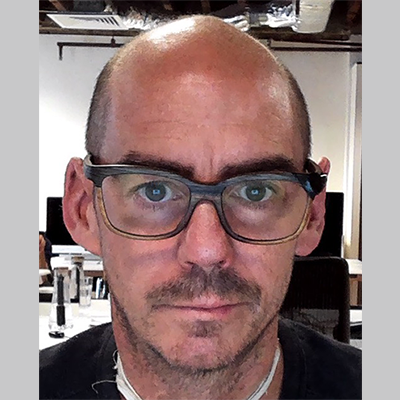 Adam Boas
Adam Boas has a long history in software delivery as a developer, tech lead, architect and manager. His career in application, web and mobile development has taken him from coding and design to architecture and team building as well as coaching and management. He has worked in consultancies and product companies in various industries.
Over the past 10 years, Adam has developed a keen interest in both distributed systems and distributed teams. His work with distributed teams has involved both working with remote individuals and teams in product companies as well as building offshore delivery centres and teams to provide elastic capacity to other product companies.
Most recently, after leading teams to rebuild monolithic back office customer and payment systems at REA he has been focussed on working with startups, experimenting with high performing distributed systems and working with teams at Culture Amp to build high performance data pipelines. Adam is currently CTO at MyXplor, building software to improve child care systems.

Read more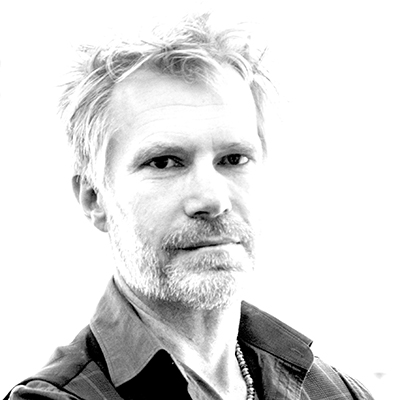 Julian Boot
Julian Boot has spent over 25 years building software teams and over a decade in startups. Julian has a unique vision that he shares clearly. Julian bridges the disciplines required for successful product development from hands on experience in fund raising, UX design, full stack development, protocol design, solution architecture, team building, machine learning, micro services, business models and more.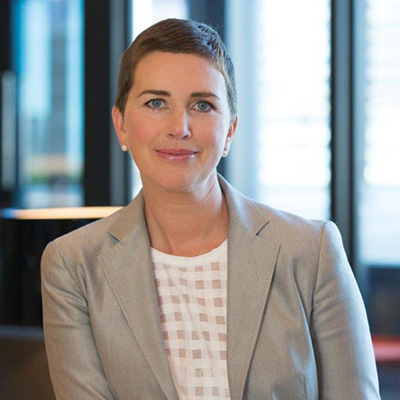 Kath Bray
Customer Engagement Lead, ANZ
Sponsored by ANZ
Kath Bray is Managing Director for ANZ's Customer Engagement Portfolio, focused on building compelling customer-oriented and data-informed propositions for priority segments. Prior to this, Kath was leading ANZ's 'New Ways of Working' transformation, pioneering new working practices in Agile across the business.
Formerly Managing Director of Products, Kath has been responsible for all aspects of product design and management for ANZ's Retail, Corporate and Commercial businesses. She has 20 years of global banking experience, having joined ANZ's Institutional Business in 2011, and gone on to lead Deposits and Payments Product for Retail, Corporate and Commercial.
Read more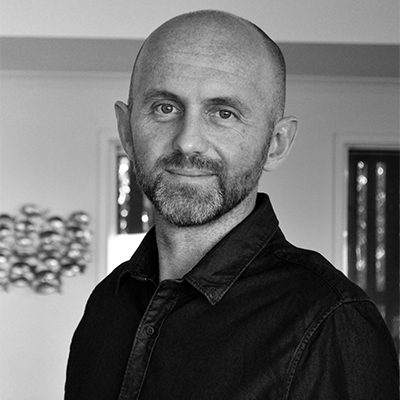 James Brett
Digital Leadership Coach, Author, and CTO
James Brett describes himself as a digital leader who is passionate about developing people and organisations to create a positive future for humanity.
James has worked in digital for 20 years, initially as a highly technical developer and more recently performing various roles as a CTO, Digital Strategist, and Leadership Coach for executive teams. He holds a global perspective on digital, having lived in the USA, UK, China, and Australia, allowing him to understand the complex cultural and market dynamics that impact technology and product delivery across continents.
James is also a certified Leadership Agility Coach, Integrative Enneagram Coach, Neuro-semantics NLP Master Practitioner, and Holacracy Practitioner. He leverages this unique combination of psychology and digital skills to grow high-performance teams, leaders and organisations. His latest book, Evolving Digital Leadership (Apress) will be available to the public in June 2018.
Read more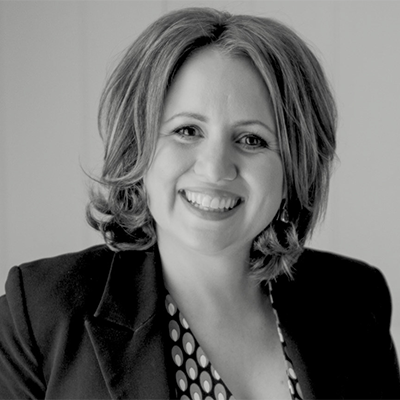 Alison Cameron
Founder and Director of Adaptive Cultures and The Leadership Retreat
Exposure to working with world leaders in her early 20's revealed to Alison Cameron
that no one (including the wisest leaders and experts) had the answers to humanity's most challenging and complex problems. Her life has since been spent exploring how we might, as a humanity and as leaders rise to meet these challenges.
Passionate about bringing purposeful leaders together to create sustainable, systemic transformation, Alison has a cut-through style that calls us to the task of living our best selves in an authentic, engaging and meaningful way.
In her spare time, Alison leads two businesses in the areas of her passion and purpose, guiding senior executives and global influencers to living more of their wisdom and compassion. She also spends time with loved ones in nature – hiking, swimming and contemplating.

Read more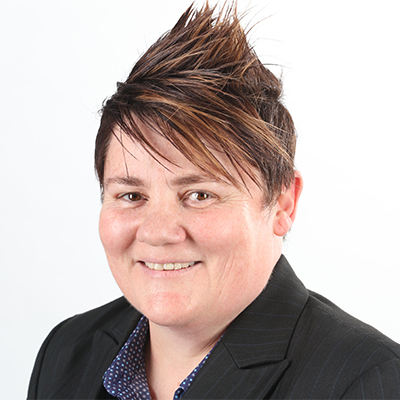 Kerrie Campbell
Chief Information Officer – Information and Digital Services, Flinders University
Kerrie Campbell has worked in the IT industry in various sectors including banking, Utilities, Federal Government and Higher Education for the last 30 years.
Kerrie is currently CIO at Flinders University, she has a passion for implementing progressive methods to improve IT delivery and is a strong supporter and builder of positive cultures.
Kerrie previously acted in the CIO role at the University of Adelaide and has been responsible for the implementation and development of the continuous improvement culture and improved delivery at the University of Adelaide.
Kerrie has previously worked as Director in the Application Services area for the Department of Human Services and Business Manager for British Gas in the United Kingdom.
Kerrie has had seats on the 100% Project Board, Adelaide University Council, SABREnet Board and eRSA board.
The vision of the 100% Project is to see 100% of Australia's leadership potential, female and male, equally contributing to our social and economic future.
Read more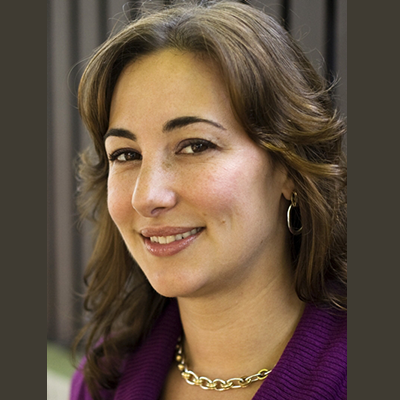 Marina Chiovetti
Director of Acceleration and Leadership Coach
With a vision to make every hour of the workday more satisfying and productive, Marina Chiovetti is passionate about bringing Agile and Design Thinking to all IT teams across Australia. Marina is currently tasked with setting up and running the Digital.NSW Accelerator, as part of the NSW Government – a 'Lab' style service that shepherds projects through a Discovery-Alpha-Beta-MVP delivery model, introducing many government teams to the benefits of 'breaking free' from traditional delivery approaches.
With a background in Agile, Service Design, and a keen interest in how humans work, Marina applies coaching techniques to executives and teams to build long-lasting change.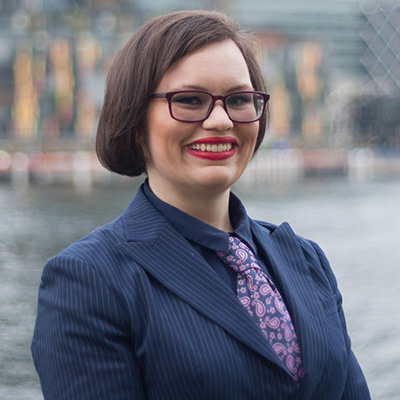 Samantha Connelly
Quality Coach, Campaign Monitor
Sam Connelly could be described as a motorbike riding, robotics obsessed, girl geek. She is a Quality Coach at Campaign Monitor; she would prefer 'product risk investigator' as her title with the tagline 'I will help you find your bugs'.
Mobile explorative testing is her specialty and she is also the co-chair of the Sydney Testers meetup group. Sam credits a technical background and a curious mind as being her major drivers in her pursuits. She has previously hosted her own community radio show and started a Robogals chapter in Tasmania.
Read more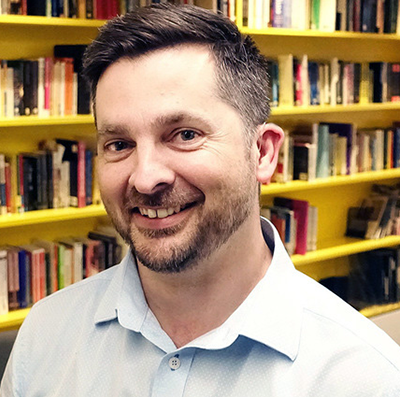 Ben Crothers
Principal Designer, Atlassian
Ben Crothers is a strategist, mentor, explainer, design thinker and team leader. He has 20 years of deep knowledge and expertise in product strategy and design, user research, conceptual thinking, Agile team patterns and visualisation.
Ben is driven by his belief that we need better systems, better thinking, and better ways of working together, so that we can solve the world's complex problems in a better way. Much of this has to do with using visualisation techniques to explore problems, explain concepts, and envision new experiences.
Ben currently works at Atlassian as Principal Designer, where he runs strategic conversations and workshops, trains teams in Agile practices, and helps teams apply Agile approaches in more useful ways. He is also the author of a new book for progressive teams, Presto Sketching: The Magic of Simple Drawing for Brilliant Product Thinking and Design.
Read more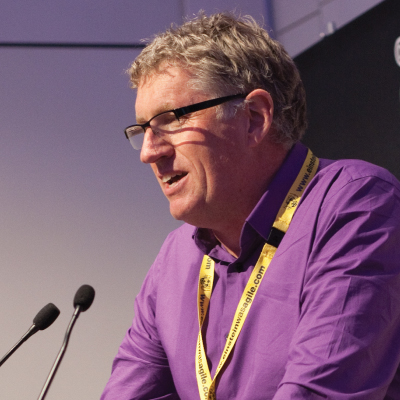 Nigel Dalton
Chief Inventor, REA Group
Nigel has over 25 years of IT-related experience across multi-nationals and startups. In 2007 he joined travel publisher Lonely Planet as General Manager of Information Technology, becoming Deputy Director of Digital (web and mobile businesses) in 2010.
Most recently, he co-founded a consultancy, Luna Tractor, to help organisations apply systems thinking, lean and Agile software development techniques to all aspects of business.
Previously, Nigel held roles with AXA Australia, online human resource startup ePredix in the USA (now owned by SHL), as well as Silicon Systems and Mitsubishi Electric in New Zealand.

Read more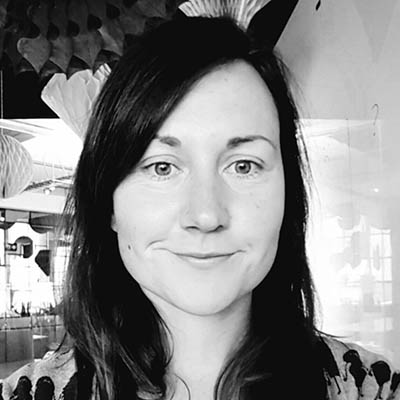 Megan Dell
Megan Dell began working in the field of user experience back in the day when nobody really cared about the internet. It was a great time, being able to get away with some really experimental things compared to the rest of a tightly regulated insurance company. She worked on the online quoting applications for Australia's largest personal insurance brands at Suncorp – if you are looking to buy car or travel insurance online, it is likely you've experienced some of her work.
After a stint in agency-land, working as both a UX Consultant and at times a UI Designer, Megan has since worked in-house at tech companies such as MYOB, Australia Post, REA Group, and is now Head of UX at 99designs – an online graphic design marketplace.
She speaks about Design in an Agile workplace, Lean Startup approaches, as well as being a female leader, and the importance of mental health.
Read more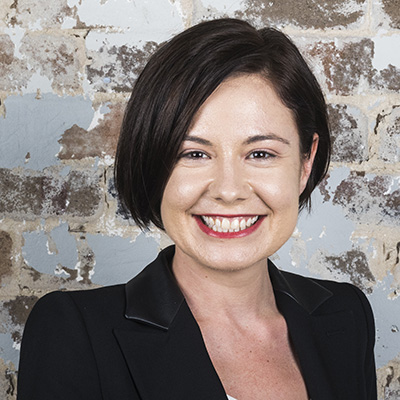 Lisa Duty
General Manager, EPiC Singapore
Sponsored by Epic Agile
Lisa Duty is a passionate culture-first agilist and reformed management consultant who loves helping clients take Agile beyond process and delivery to transform the vibration of their organisation… one team, one individual at a time.
She combines Agile expertise with strategy, design thinking and people-centric change to achieve meaningful outcomes with energy, empathy and authenticity.
Having lived and worked extensively across Australia, Asia and the UK, Lisa is on her second stint in Singapore to lead EPiC's culture-hacking capability across Asia, building deep connections with our customers and their teams.

Read more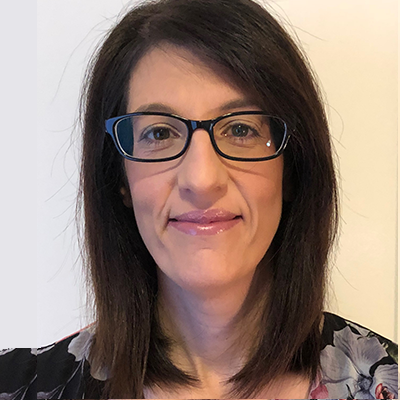 Juliet Fallace
Agile Transformation Capability Lead, Australian Bureau of Statistics
Juliet Fallace has over 20 years combined Program and Project Manager private and public sector experience. Currently employed as an EL2 at the Australian Bureau of Statistics (ABS), Juliet is responsible for leading continuous improvement business process and transformational programs. During Juliet's ABS career she has led service delivery programs, change management programs, strategic and operational technical and business transformation projects.
Recently certified as a qualified Professional Scrum Master, Juliet has been leading the ABS for the past 3 years towards transforming how business delivers its products and services through the adoption of Agile practices.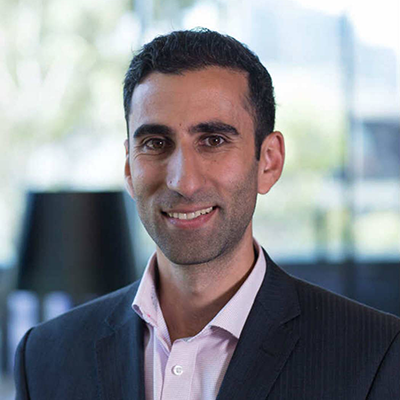 Lambros Kallianiotis
Head of Digital Engineering, Australia Post
Lambros Kallianiotis is a senior technology leader skilled at managing change in complex environments with experience leading Agile teams for delivery of digital technology solutions. Most recently, Lambros has been driving the delivery of Digital iD™ within the Digital Delivery Centre of Australia Post. Prior to this Lambros focused on building passionate Agile teams at ANZ where he led the mobile technology team.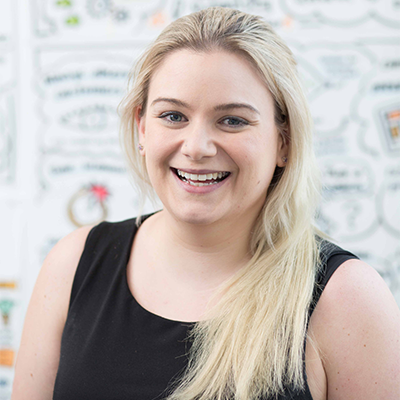 Alyce Katsanos
Scrum Master, Program Coach, Senior Consultant, Elabor8
Sponsored by Elabor8
A Senior Consultant at Elabor8, Alyce Katsanos has spent the last 12 months working in the Insurance and Financial Services sectors. Her admittedly unusual career trajectory, from piano teacher, to technical writer, to Agile practitioner, brings a unique perspective and set of skills to coaching.
Pragmatic in her approach, it's Alyce's honesty, passion and ability to deliver successful outcomes in the most unlikely of situations that simultaneously keeps her teams happy and stakeholders trusting. What makes Alyce tick is her ability to find fluid, collaborative and effective ways to work in constrained environments that sometimes make people feel like they're drowning in a sea of red tape.
Known by everyone she works with for always having a cup of coffee in her hand, she's established a reputation for finding solutions that give people, teams and organisations the freedom to move.

Read more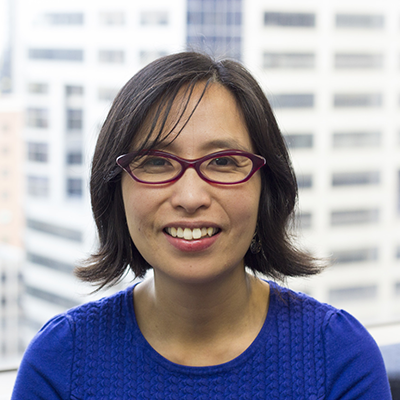 Wai Ling Ko
Wai Ling Ko has been working in and around software delivery teams for over 15 years.
Her passion is growing teams that create software that makes a difference.
She believes that building amazing teams starts with growing individuals by developing their strengths, talents & passion and loves using games to teach concepts.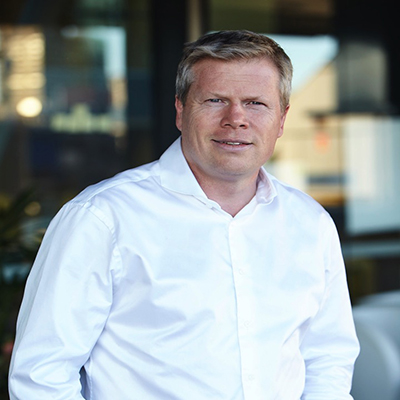 Stuart Mitchell
Certified Scrum Trainer, Certified Team Coach, Agile360
Sponsored by PM-Partners
Stuart Mitchell CST, CTC, is an award winning international presenter, author, and Agile thought leader and one of the most experienced coaches and trainers in Australasia and Europe. As a former global head of Agile at one of the world's largest banks, a senior Coach to over 300 teams and a trainer of more than 3000 people, he aims to share a wealth of real world 'war stories' delivered with a shot of Scottish humour.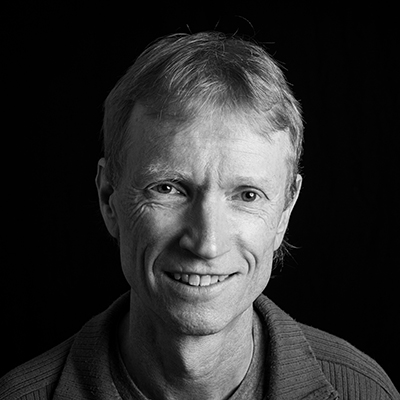 Peter Moran
Engineering Manager, REA Group
As an Engineering Manager at REA, Peter Moran helps lead the teams building the realestate.com.au mobile apps and the personalised services that power them. Peter has been in software development long enough to remember some of the first XP projects in Australia, and has been developing, architecting or leading software delivery teams since. Prior to joining REA, Peter worked in software consulting before joining Jetstar to help build the Hooroo online hotels business. He is passionate about unlocking the potential of great teams and technical leaders.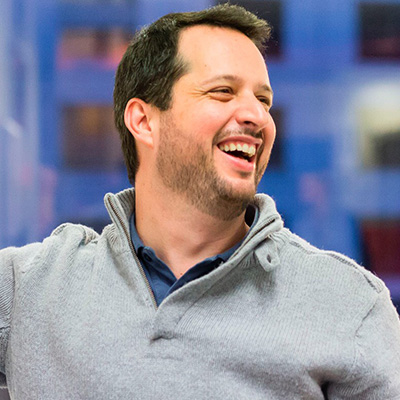 Leandro Pinter
Head of Software Engineering – Digital & Data, Tyro
Leandro Pinter has been leading product & engineering teams and helping organisations be more Agile over the last 15 years. He is passionate about helping organisations to improve the way they work by creating a culture of high alignment and autonomy.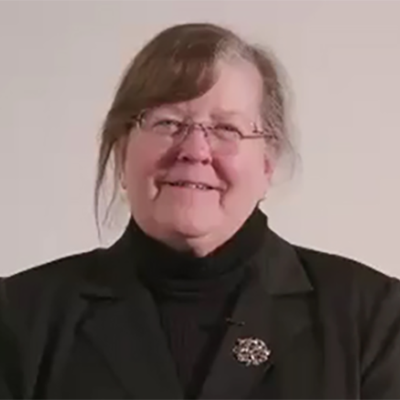 Pat Reed
Executive Coach and Transformation Leader, SoftEd
Pat Reed is an experienced Agile executive, coach, transformational leader and Adjunct Professor. She has proven success transforming large Agile organisations and developing world class enterprise Agile practices (including accounting, PMO, portfolio management, strategy, release, DevOps, change, performance management and adaptive career processes and practices).
Pat has 40+ years of experience in leveraging cutting edge technology, delivery and project management methods to solve challenging business problems. Her experience encompasses 15 years as Executive Director at the Walt Disney Company and Walt Disney Pictures & Television, five years at Universal Studios Motion Picture Group, a year as CIO at GameWorks, and leading delivery management services as an Executive at Gap Inc. for eight years.
Pat's unique skills include transformational leadership, connecting strategy to delivery and solving impossible business challenges by leveraging deep domain knowledge of human behaviour, patterns and design thinking, and empirical (scientific) methods with a razor-like focus on value.
Read more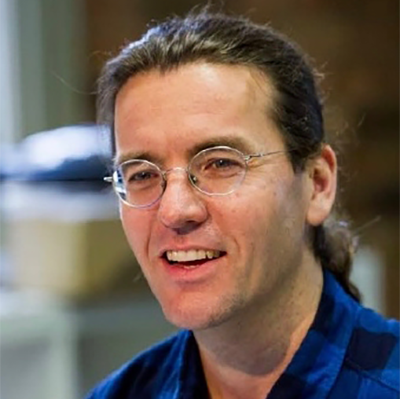 James Ross
James Ross has been around in Agile circles long enough to remember when suggesting working in an Agile way was a career limiting move. Now that it's a career limiting move if you don't profess unwavering loyalty to everything Agile, James finds himself frequently spending the opportunities he gets to use a microphone to call out some of the many ways we might be getting agility wrong.
James is currently the CTO at Envato. He is a popular speaker at various conferences, including Agile India, Agile Australia, Building Business Capability and the Lean, Agile and Systems Thinking (LAST) Conference. He is the co-author of what he thinks is the only book that takes a test-driven approach to the teaching of fundamental computer algorithms. He hopes it's not the only one because it's not a very good idea 🙂
Read more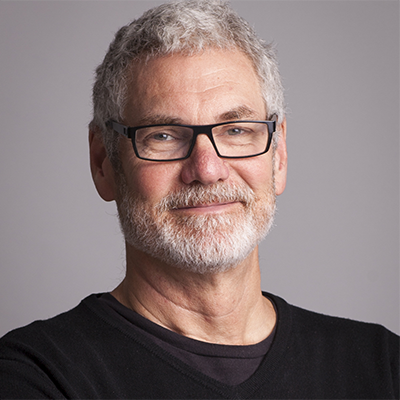 Scott Shaw
Head of Technology, ThoughtWorks
As the Head of Technology for ThoughtWorks in Australia, Scott Shaw divides his time between professional services leadership and consulting. As a consultant, he helps enterprise customers shape their technology to align with 21st century practices like cloud, continuous delivery, microservices and lean governance. As a lifelong programmer and technology professional, Scott has designed and worked on distributed systems of every imaginable size and shape. When he's not in meetings, Scott enjoys writing Clojure code.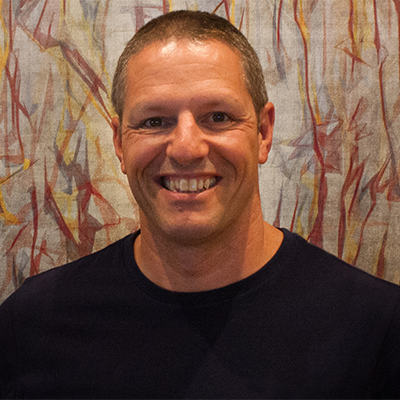 John Sullivan
John Sullivan is CEO at Elabor8, the first ever at the consultancy company, where he leads the team to help customers transform and adapt to meet the increasing demands of the Disruptive Digital and Agile world of today to gain clarity and insight into their environment; building coherence and adaptability into their processes; and developing the capabilities they need to succeed.
Prior to this role, John was the CTO at Vicinity Centres responsible for the creation and initial delivery of a Digital strategy, The Product Delivery Manager for MYOB SME products where he was responsible for the delivery teams that built, maintained and extended those products. John has also been responsible for the establishment of the technical delivery group that built a new lean startup business for the Qantas/Jetstar group called "Hooroo". He has also led an agile transformation at Sensis, within the Online Directories and search division.
Read more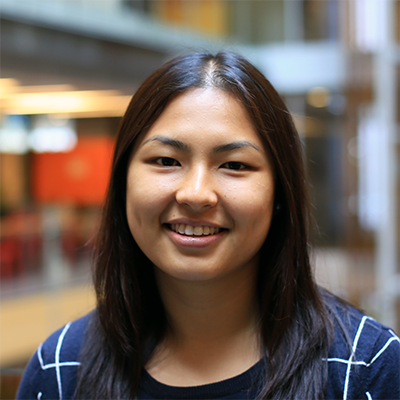 Sylvia Yanto
Senior Business Analyst & Scrum Master, Digital @CBA (Commonwealth Bank of Australia)
Sylvia Yanto is a versatile, passionate and high performing Agile practitioner who has gained experience as a Business Analyst, Scrum Master and more recently Product Owner. As part of the innovation team, Sylvia is leading the practice of developing fast failing experiments to validate transformative business models. Her unique lens to how teams can deliver value to the end customer and business, has contributed to the success of the Commbank mobile app which supports over 4 million Australians each month.
Her experience extends to not-for-profit organisations such as Ozharvest where she leads the implementation of Agile Ways of Working, enabling them to continuously build innovative solutions to combat food waste across Australia.
Read more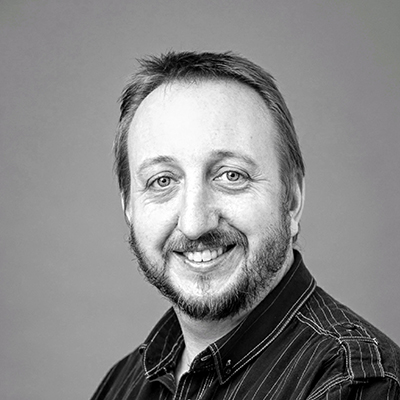 Brett Wakeman
Iteration Manager – Digital iD, Australia Post
With over 25 years experience working in the software industry, across roles in customer service, training, programming, technical writing and project management, Brett Wakeman has seen many different ways that teams work and software is built.
The move to working in an Agile way, during his time at carsales.com, was the biggest change of all, and came as a breath of fresh air.
Brett is now an Iteration Manager at Australia Post and is always looking for ways to build high-performing teams, explore different Agile practices and encourage people to embrace Agile thinking.
Read more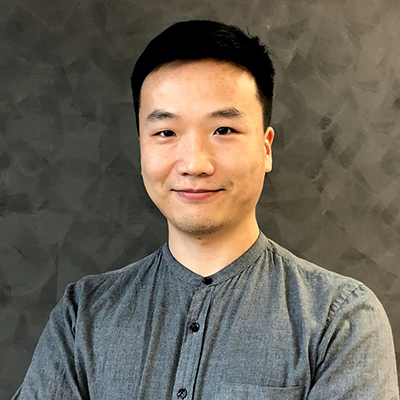 Chen Zhu
IoT Director, ThoughtWorks
Sponsored by ThoughtWorks
Chen Zhu is the IoT Director at ThoughtWorks, China. Before he entered IoT the domain, he worked as a User Experience Designer, Business Analyst and Project Manager on lots of software delivery projects. As a result, he's accumulated lots of experience in Agile methodology and currently applies it to both software and hardware development to handle the risk of innovation.