SYDNEY
Wednesday 21 June 2017
9:00am – 5:00pm
Hilton Hotel
488 George Street
Sydney, Australia
Earlybird*: AU$600 (incl. GST)
Standard: AU$800 (incl. GST)
Register
MELBOURNE
Monday 26 June 2017
9:00am – 5:00pm
Cliftons Melbourne
Level 1, 440 Collins Street
Melbourne, Australia
Earlybird*: AU$600 (incl. GST)
Standard: AU$800 (incl. GST)
Register
AUCKLAND
Friday 30 June 2017
9:00am – 5:00pm
Cliftons Auckland
Level 4, 45 Queen St,
Auckland, New Zealand
Earlybird*: NZ$600 (N-T)
Standard: NZ$800 (N-T)
Register
*Earlybird closes 10 April 2017
Continuous Delivery genius Jez Humble leads an intensive workshop in Auckland this June.
Send your team to experience an in-depth guide to Continuous Delivery and the DevOps movement, case studies from real companies, and ideas to help you adopt Continuous Delivery and DevOps within your organisation.
CONTINUOUS DELIVERY WORKSHOP
Getting software released to users is often a painful, risky, and time-consuming process. The practice of Continuous Delivery sets out the principles and technical practices that enable rapid, low-risk delivery of high-quality, valuable new functionality to users. Through automation of the build, deployment, and testing process, and improved collaboration between developers, testers and IT operations, teams can get changes released in a matter of hours – sometimes even minutes – no matter what the size of the product or the complexity of the enterprise environment.
You will:
Learn the value proposition and foundations that enable Continuous Delivery and be introduced to the pattern at the heart of Continuous Delivery: the deployment pipeline.
Dive into the key development practices of continuous integration and comprehensive test automation. These lessons cover change management, Agile infrastructure management, managing databases, architecture, and the patterns that enable low-risk releases.
Discover the culture and organisational change patterns of high performing companies. Understand how Continuous Delivery and DevOps are implemented in high-performing organisations.
With this knowledge, you'll be ready to transform your organisation's software delivery capability to get high-quality solutions to market fast, while reducing the risk of the release process!
Who should attend? This workshop is for anyone involved in software delivery, from testers and developers to managers and systems administrators. It is aimed at a beginner to intermediate skill level.
About Jez Humble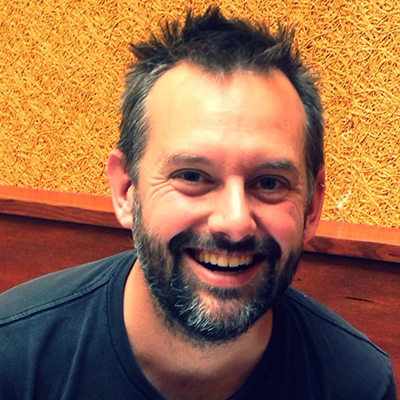 CTO, DevOps Research and Assessment LLC
Jez Humble is co-author of the Jolt Award winning Continuous Delivery, published in Martin Fowler's Signature Series (Addison Wesley, 2010), and Lean Enterprise, in Eric Ries' Lean series (O'Reilly, 2015). He has spent his career tinkering with code, infrastructure, and product development in companies of varying sizes across three continents. He is currently researching how to build high performing teams, and helping to create a cloud platform for government. He works at 18F, teaches at UC Berkeley, and is co-founder of DevOps Research and Assessment LLC.
Agile Australia 2017 is proudly sponsored by