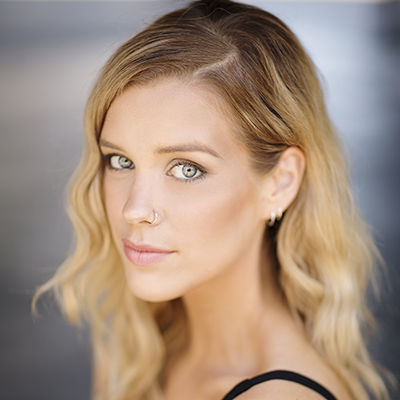 Stephanie Bendixsen
Television Presenter, Broadcaster, Author
Stephanie Bendixsen is an Australian television presenter, partnered Twitch broadcaster and author. She is currently presenting and producing for Seven Network's video game culture and esports show, screenPLAY.
Stephanie is well-known in the video game industry. In addition to her work as a presenter, she regularly live streams on Twitch, and has written a series of books for children:
Pixel Raiders
– published by Scholastic Australia, which has sold over 100,000 print copies.
She began her career in 2009 when she joined Good Game as its first full-time female presenter. Stephanie has since become a well-known presence in the gaming industry, championing the positive representation of women in video games, as well as their place within the industry itself.
Stephanie has spoken on a number of panels at various gaming events and participated in writers' festivals, discussing everything from opportunities for women in the industry to the necessity of having strong, compelling female characters in games.
In addition to her passionate love of gaming, Stephanie has always been heavily immersed in all aspects of geek culture. She enjoys science fiction, fantasy, collecting swords and figurines and occasionally slinging arrows at her local archery club. She is also a dedicated servant to her two feline overlords, Gandalf and Merlin, and her new puppy Skadi.
Read more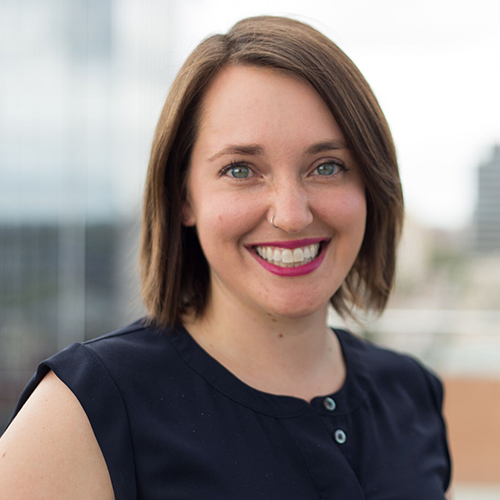 Aubrey Blanche
Global Head of Diversity and Inclusion, Atlassian
Aubrey Blanche is the Global Head of Diversity and Inclusion at Atlassian. There, she works with teams across the business to provide greater opportunities for everyone to join Atlassian and do the best work of their lives there. Her work spans the talent lifecycle from increasing access to technical education for underrepresented minorities through recruiting, retention, and advancement of all Atlassians. She relies heavily on empirical social science in her work, and has developed a new team-level paradigm for external diversity reporting. She believes that leading with empathy is the key to driving meaningful, sustainable change and creating highly effective teams.
In all areas of her work, she seeks to design effective interventions, programs, and talent practices that create equal opportunities for all Atlassians, and for the global tech industry. She is heavily involved in multiple industry groups seeking to define new standards for company transparency, reporting, and investment in diversity and inclusion. She is an advisor to SheStarts, a Sydney-based accelerator focused exclusively on supporting female founders, BeVisible, and Joonko. She is the co-founder of Sycamore, a community aiming to fix the VC funding gap for underrepresented founders.
Read more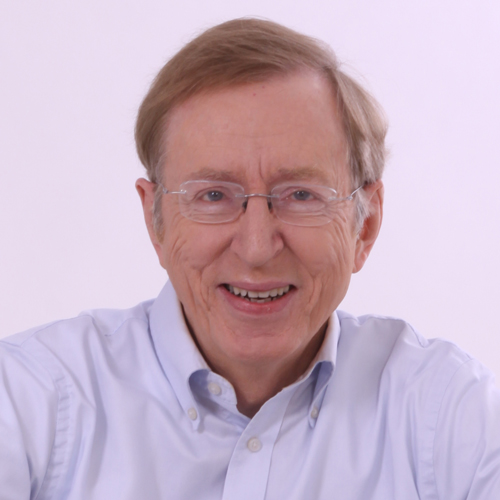 Steve Denning
Australian-born Steve Denning is the author of the book, The Age of Agile: How Smart Companies Are Transforming the Way Work Gets Done. He obtained his law degree from the University of Sydney and practised as a lawyer before heading to Oxford. Steve is the former Program Director, Knowledge Management at the World Bank. He now works with organisations in the U.S., Europe, Asia and Australia on leadership, innovation, Agile management and organisational storytelling. Steve's innovative work has been recognised worldwide and his clients have included many Fortune 500 companies. Steve leads the SD Learning Consortium, a group of major private sector organisations that are sharing knowledge about the Agile transformation journey.
Steve currently writes a popular column for Forbes.com on Agile management, leadership, innovation and leadership storytelling. His book,
The Leader's Guide to Radical Management
, sets out the basic principles of Agile management and his recent book shows how Agile has become a necessity in all organisations to survive – and thrive – in the modern workplace. In 2010, 2011, 2014 and 2016, Steve's articles on Agile management were selected by the journal,
Strategy & Leadership
, for outstanding contributions to management.
Steve is also giving a workshop on strategic agility. Find out more >>
Read more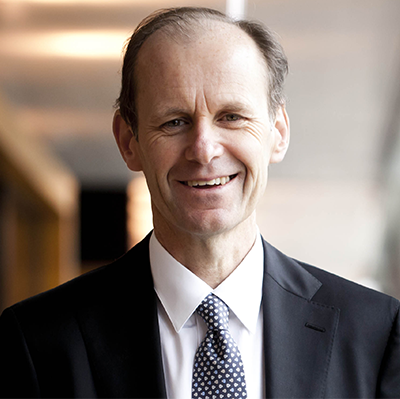 Shayne Elliott
Shayne Elliott was appointed Chief Executive Officer of Australia and New Zealand Banking Group Limited (ANZ) on 1 January 2016.
Shayne joined ANZ as CEO Institutional in June 2009 and in 2012 was appointed Chief Financial Officer. In this role he was responsible for all aspects of Finance as well as Group Strategy, Legal, Treasury, Investor Relations and Mergers and Acquisitions.
Shayne has more than 30 years' experience in international banking including in Australia, New Zealand, USA, UK, Asia Pacific and the Middle East.
Prior to ANZ, Shayne held senior executive roles at EFG Hermes primarily as Chief Operating Officer covering Technology, Risk, Marketing, Operations and HR.
Shayne was previously with Citigroup for 20 years where he held various senior positions across geographies and business sectors including CEO Global Transaction Services Asia Pacific, Country Head Australia/New Zealand and Country Head Egypt.
Shayne was nominated to the role of Chair of the Australian Bankers' Association in October 2017, and he is also a Director of the Financial Markets Foundation for Children.
Read more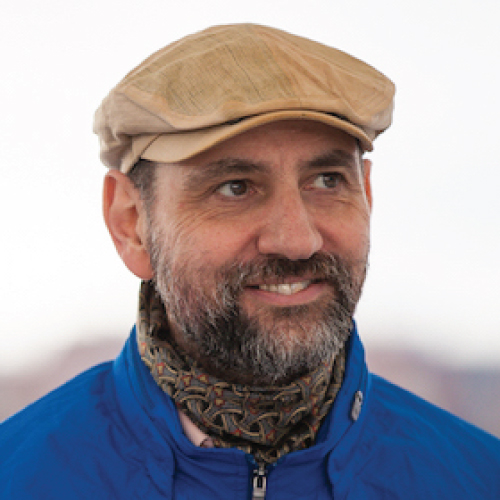 Martin Fowler
Chief Scientist, ThoughtWorks
Martin Fowler is a renowned author, software consultant and speaker, bringing two decades of experience helping corporations utilise object technology for mission-critical information systems. He was one of the authors of the Manifesto for Agile Software Development, and has written seven books on software development and collected awards for them. He's also a highly regarded speaker at international conferences, although these days he prefers to stay off the stage.
His main interest is to understand how to design software systems, so as to maximize the productivity of development teams. In doing this he has looked to understand the patterns of good software design, and also the processes that support software design. He finds he learns a lot from listening to the experiences of his fellow ThoughtWorkers: digging for useful ideas and communicating them to the wider world.
Read more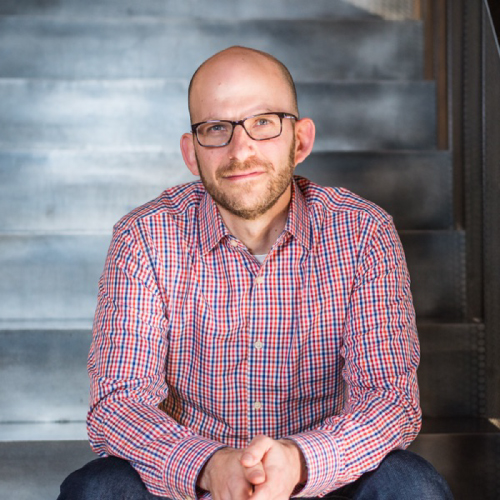 Jeff Gothelf
Author, Speaker, Executive Coach
Jeff Gothelf is an author, speaker and executive coach. He co-founded Neo Innovation in New York City and helped build it into one of the most recognised brands in modern product strategy, development and design. He is the co-author of Sense and Respond, Lean UX and Lean vs Agile vs Design Thinking. Recently Jeff co-founded Sense & Respond Press, a publishing house for modern, transformational business books.
Jeff is giving a workshop on Lean UX in the enterprise. Find out more >>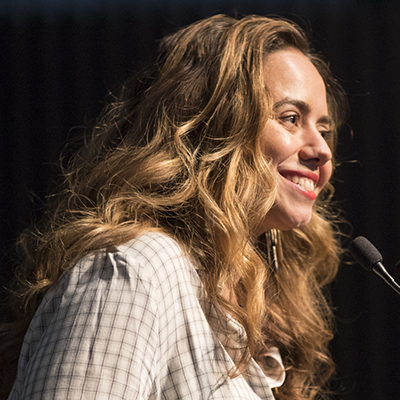 Jirra Lulla Harvey
Founder and Director, Kalinya Communications
Jirra Lulla Harvey is a brand and communications strategist who promotes Indigenous knowledge and entrepreneurship. She founded Kalinya Communications to shift the narrative away from negative news and promote Indigenous knowledge through stories of connection and beauty. In Jirra's language, Yorta Yorta, Kalinya means good, beautiful and honest. These are her guiding business principles. Through Kalinya Communications she collaborates with entrepreneurs from across Australia, develops marketing strategies for Aboriginal organisations, and assists companies deliver impactful Reconciliation Action Plans.
She was the inaugural Indigenous arts leadership fellow at the National Gallery of Australia, and is industry fellow of Indigenous enterprise and innovation at RMIT University. She travels often, considers adventure to be her hobby and is always inspired by small business owners who create unique lives.
Read more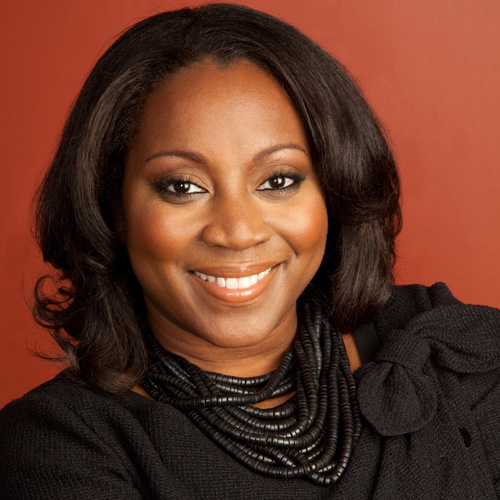 Margarette Purvis
President and CEO, Food Bank For New York City
Margarette Purvis leads Food Bank For New York City, one of the USA's most robust food banks, having distributed over 1 billion pounds directly to New Yorkers in need. In this role, Margarette leads and oversees the strategic vision for all of Food Bank's operations, philanthropy and programming, including the organisation's city-wide food distribution system and member network of over 1,000 charities and schools. In addition, Margarette was selected by Governor Andrew Cuomo to chair the New York State Anti-Hunger Task Force, where she led the development of recommendations for better coordination of hunger relief services and policies that have been endorsed by the Governor in the 2016 State of the State policy proposals. Margarette has been appointed by Mayor Bill de Blasio to advisory boards for the New York City Children's Cabinet and Community Schools. She was recognised as a "Woman of Influence" by the New York Business Journal and named NonProfit Times' 2014 Power and Influence Top 50, a national list of leaders in the nonprofit sector.
Margarette has more than 20 years of experience in services to the United States' most vulnerable. Prior to becoming Food Bank's President and CEO in 2011, she was CEO and Principal of PCG Services, an Atlanta-based firm. PCG developed and implemented social and philanthropic programming and branding strategies for businesses, notables, nonprofits and government agencies.
Before her career as a social entrepreneur, Margarette was Vice President of National Programming at Points of Light Foundation, leading the launch and implementation of its multimillion dollar programs and civic engagement units while overseeing large-scale disaster initiatives in response to Hurricane Katrina. Prior to that, she served her first term at Food Bank as the organisation's Vice President of Programs and Services, where for five years she developed national award-winning programs, including the Education Institute and Kids Cafés. Margarette's leadership also includes director and management level positions with our country's oldest HIV/AIDS program (Bailey's House) and government programs including USDA's Women, Infants and Children (WIC) and City of New York's HRA.
Margarette Purvis is an alumna of Dillard University where she studied Urban Studies and Public Policy. She also studied Nonprofit Management in the BA/MS program at the Graduate School of Management and Urban Policy at The New School.
She is a former board member of the James Beard Foundation and proud member of Links, Incorporated and Women's Forum of New York.
Read more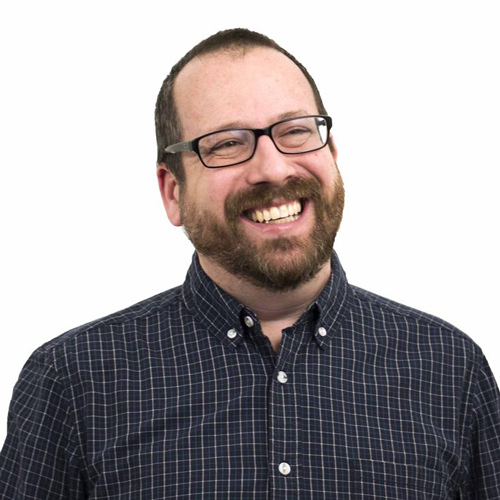 Josh Seiden
Designer, Product Leader, Coach
Josh Seiden is a designer, product leader, coach and author who has been creating great technology products for more than 25 years. Currently working as an independent consultant, Josh helps clients launch new digital products and services.
Previously, Josh was a founder and Principal at Neo, the influential digital product innovation studio. Josh has also spent time on Wall Street, where he was head of product design at Liquidnet, the institutional brokerage. He got his start in Silicon Valley, where, among other things, he led pioneering interaction design teams at Cooper. He is a founder and past President of the Interaction Design Association.
Josh is a popular and highly sought-after speaker who appears at conferences around the world. He teaches workshops in Agile and Lean methods for product teams and often works with teams and leaders as a coach and mentor.
Josh is the co-author of Sense and Respond, How Successful Organisations Listen to Customers and Create New Products Continuously. He is also co-author of Lean UX: Applying Lean Principles to Improve User Experience.
Josh is giving a workshop on Build and scale Lean practices.
Josh is giving a workshop on Build and scale Lean practices. Find out more >>
Read more
Jessie Shternshus
Author and Owner, Improv Effect
Jessie Shternshus is the owner of the Improv Effect, which she founded in 2007. Her goal was to help businesses reach their full potential by means of interpersonal-communication skills training.
Throughout the years, Jessie has become a key player in internal culture transformations for global companies such as FEDEX, Fidelity Investments, Johnson & Johnson, Getty Images, The PGA Tour, Skype, and Crayola.
Utilising an array of experiential techniques, some of which she learned on the job at Disney and Sesame Street, she leads teams and organisations in their endeavours to achieve teamwork, creative problem-solving tools, on-boarding, presentation skills, and product development ideation sessions.
Jessie co-authored the book, CTRLShift: 50 Games For 50 ****ing Days Like Today.
Jessie is giving a workshop on Unlearning in progress. Find out more >>
Read more
Jeff Smith
Executive Vice President and Chief Operating Officer, World Fuel Services
With more than thirty years of corporate experience, Jeff Smith brings to World Fuel Services extensive operational and management experience in driving global transformation to complex operating models.
Jeff most recently served as Chief Information Officer of IBM, where he was responsible for managing all front and back office systems and support for multiple domains including digital, supply chain, manufacturing, financial, and application services.
Jeff has also led both information technology and corporate business strategy in his roles as Chief Information Officer or Chief Executive Officer of large complex organisations including Suncorp Business Services, Telstra Corporation and Honeywell.
Read more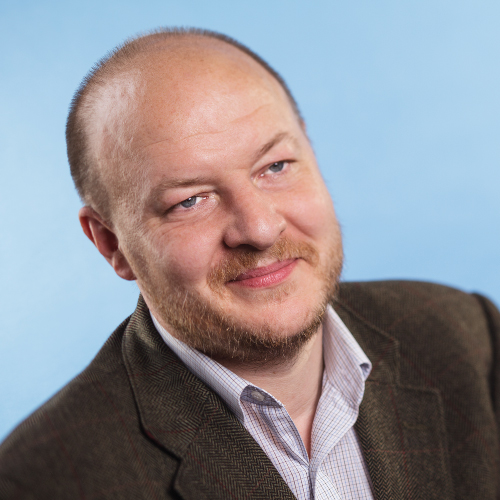 Simon Wardley
Advisor, Leading Edge Forum
Simon Wardley is a Researcher for Leading Edge Forum, a global research and thought leadership programme dedicated to helping large organisations reimagine their organisations and leadership for a technology-driven future. Simon is also lead practitioner for LEFs Wardley Maps Advisory service which helps clients anticipate market and ecosystem developments so they know where to go and why.
Simon's focus is on strategic play both at an industrial and global level. He is the author of multiple reports including
Clash of the Titans: Can China Dethrone Silicon Valley?
; a pioneer in the use of topographical intelligence within business; a former executive and an advisory board member for several successful startups. He has twice been voted as one of the UK's top 50 most influential people in technology. Simon has spent the last 20 years defining future strategies for companies in the FMCG, Retail and Technology industries. He is a passionate advocate in the fields of strategic play, organisational structure, open source and leadership and is a regular presenter at conferences worldwide.
Simon is giving a workshop on Playing Chess with Companies. Find out more >>
Read more