Learn directly from local and international thought-leaders in a small group setting.
MELBOURNE WORKSHOP DAY
Wednesday 20 June 2018
SYDNEY WORKSHOP DAY
Friday 22 June 2018
More details here >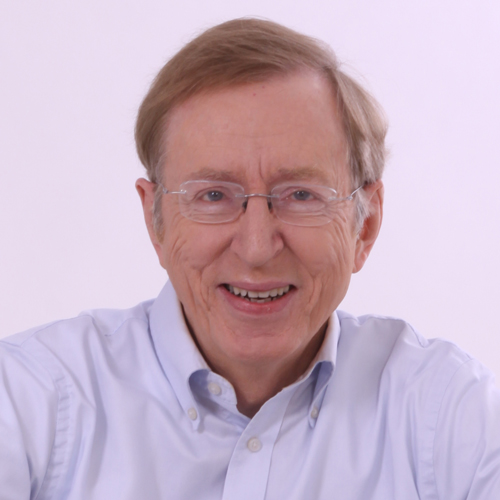 Learn how to create new markets and dominate them with the next frontier of Agile management.
In this full-day workshop, Steve Denning will help you to understand how to prepare your organisation to not just be 'slightly better' than everyone else in a crowded and established field, but instead to create new markets and dominate them. The profit margins are bigger, and the value to society is often larger. He will also share a playbook for generating market-creating innovations – and the necessary shift in culture that is required.
Discover a playbook for systematically generating market-creating innovations and the shift in culture that is required. Steve will also share a case study on a Silicon Valley icon on the verge of bankruptcy, that turned its toxic culture into a dynamic innovative culture, and is now reaping the rewards through market-creating innovations.
Continue to dive deep into the realm of strategic agility with the aim of answering three simple questions: how do organisations flourish in a VUCA world (volatile, uncertain, complex and ambiguous), where the customer is in charge of the marketplace? Why has embracing this new way of running organisations become a necessity? What can leaders at all levels of the society do to create more energising, prosperous and meaningful mode of working and living?
Read More
LEAN UX IN THE ENTERPRISE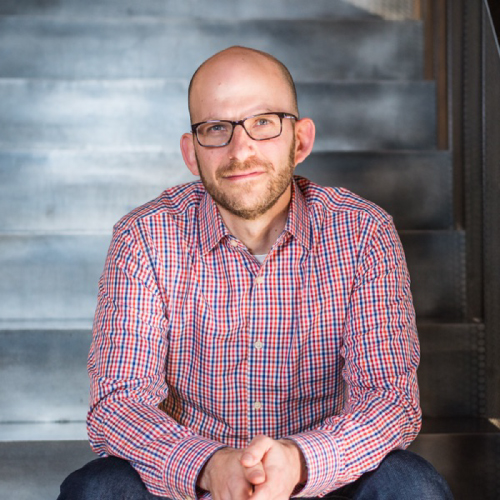 Jeff Gothelf
AUTHOR, SPEAKER, EXECUTIVE COACH
Melbourne & Sydney
Full-Day (9:00am-5:00pm)
In this full-day workshop, Jeff Gothelf will teach you how to use the Lean UX canvas to put a brain on your enterprise Agile process with Lean UX.
Why you should attend:
Agile adoption has resulted in highly-efficient software engineering teams incentivised to get bug-free code shipped quickly. However, Scrum, or common Agile practice, as it's commonly taught, isn't enough to create successful products. What we've failed to do is empower these teams with the decision-making mechanism required to decide:
► What should we work on?
► When is it done? (Shipping ≠ done)
► Is it meeting customer expectations?
► Should we continue to design and optimize this feature?
This workshop will teach you and your teams how to practice an effective dual-track Agile process that takes product discovery methods and integrates them with your product delivery efforts.
Across the course of the day, the workshop will bring together product and UX designers, engineers, product managers and organisational leadership in a customer-centric class that effectively teaches how to build the right product and to build the product right.
Why you should attend:
► Product leaders
► CEO's
► General Managers
► VP's and Directors of Product
► VP's and Directors of UX
► CTO's and VP's of Engineering
► UX Designers
► Product Managers
► Software engineers
► Content strategists
What you will learn:
In this fun, high-energy and hands-on workshop, Jeff will teach you and your teams how to:
► Use the Lean UX canvas and many other collaboration and facilitation tools
► Structure parallel path product discovery and delivery processes
► Make evidence-based, customer-centric prioritisation decisions
► Improve communication between designers, developers, product managers and executives
► Build Agile cross-functional collaboration in Scrum environments
► Impress the value of good user experience design on the rest of the organisation
► Build a culture of learning and experimentation
► Drive innovative efforts in your startup, high-growth company or enterprise
► Leverage customers as the best source of information
Read More
SENSE AND RESPOND: HOW TO BUILD AND LEAD SUCCESSFUL LEAN PRACTICES IN HIGH GROWTH COMPANIES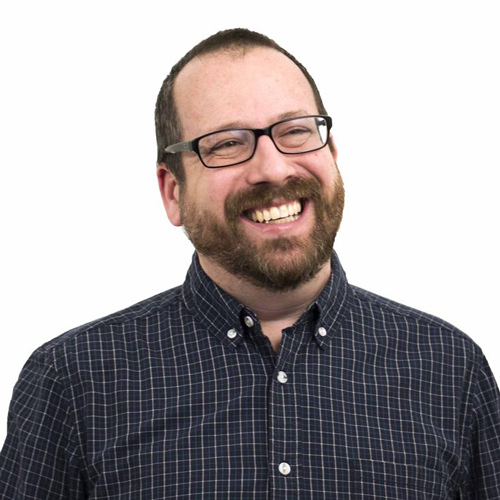 Josh Seiden
DESIGNER, PRODUCT LEADER, COACH
Melbourne & Sydney
Full-Day (9:00am-5:00pm)
In this hands-on workshop, Josh Seiden focuses the material on managing teams and their activities in an effort to build and scale successful Lean practices.
We will work together as a group to identify what an ideal process looks like, what gets in the way of implementing it and design explicit tactics to overcome these obstacles.
We'll combine the ideas behind Lean Startup, Agile, Lean UX and modern management to create specific frameworks you can bring back to the office. It's also a great opportunity to connect with, share experiences with, and learn from peers – leaders who are in a similar position as you.
What you'll learn:
This course will spend a short time on the basics of organisational agility and move quickly beyond. You'll learn how to:
► Align your teams' efforts to larger strategy and to the needs of your business
► Frame your teams' work in a way that encourages exploration and innovation
► Structure your projects around risk and learning
► Ensure that risk and learning are considered in every iteration
► Build consistent product discovery practices into your product delivery cadences
Who should attend? (All key members of your team, that's who)
This workshop isn't just for managers. One of the biggest misconceptions in organisational transformations is that process will solve everything. In fact, process frameworks are just the starting point. They must be evolved into contextual practices that work for your company's unique situations, domains and challenges. This workshop is ideal for:
► Product managers, product owners, or producers
► User experience practitioners
► Engineers and testers
► Scrum masters, Agile coaches, and project managers
► Team leaders, stakeholders, Agile coaches and business line owners
► And anyone else in your team motivated by creating environments where people love coming to work
You should bring your team. Otherwise you're just going to have to try to explain all this stuff to them when you get back to the office.
It won't be boring:
This workshop is fast-paced and collaborative. Josh will teach with a mixture of slides, videos, storytelling, activities and humour. You'll get your hands dirty getting a taste of the many practices he teaches.
Read More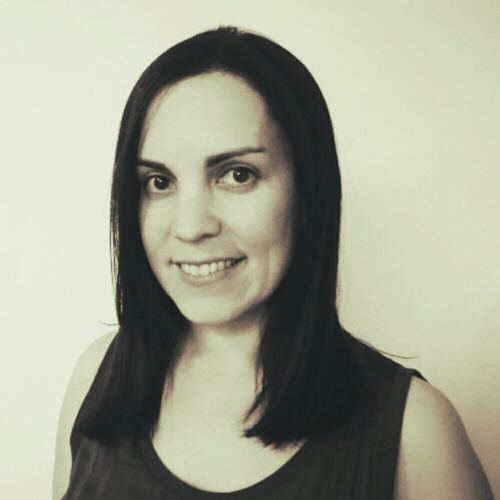 Jessie Shternshus
AUTHOR AND OWNER, IMPROV EFFECT
Melbourne & Sydney
Full-Day (9:00am-5:00pm)
Unlearning ("The Why")
We are constantly challenged by the need to change in order to remain competitive. Individuals must shift their habits, teams have to adjust their behaviours, and organisations must update their mindsets.
As our access to knowledge becomes easier, it is also getting obsolete at a faster pace. It becomes apparent that in order to learn something new, we need to first get rid of -­ or, unlearn ­‐ something old; and the best way to make shifts is through interactive learning.
Gaining new skills ("The What")
Through a series of experiential exercises and techniques, you will learn to:
► Assess the obstacles to agility
► Challenge the status quo
► Build a culture of collaboration and experimentation
► Reframe problems
► Uncover assumptions
► Strengthen the capacity to manage uncertainty
► Adapt to change
This is for you ("The Who")
Anyone can benefit from learning to unlearn. This workshop caters to engineers, marketers, heads of HR and R&D, managers, product owners, c­‐suites (CEO, CTO, CIO…), designers, Agile coaches, and anyone who feels stuck with a need for change.
Hands-on fun ("The How")
We will uncover obstacles and unlearn conventional ways of thinking in order to make room for new breakthroughs. We will use design thinking, visual thinking, and applied improvisation. Expect to have fun and leave with methods and ideas you can apply right away.
Read More
PLAYING CHESS WITH COMPANIES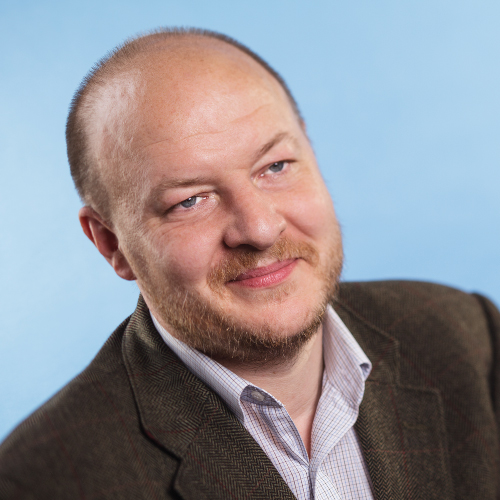 Simon Wardley
ADVISOR, LEADING EDGE FORUM
Melbourne & Sydney
Half-Day
An introduction to situational awareness within business, explaining why it matters and why most companies lack it.
We explore how to map a competitive environment, how to anticipate change and how to organise. Drawing on examples from heavy engineering projects to governments to software companies such as Canonical, we demonstrate how mapping can be used to reduce costs and outplay competitors.
Topics include:
► Why most companies have little or no actual strategy
► The problem and causes of misalignment within a company
► Why no one-size-fits-all solution exists
► Why companies get disrupted by highly predictable change
Read More
VENUES
Melbourne Workshop Day
Wednesday 20 June 2018
Cliftons Melbourne
Level 1, 440 Collins St, Melbourne
Sydney Workshop Day
Friday 22 June 2018
UNSW CBD Campus
Level 6, 1 O'Connell St, Sydney
---
TICKETS
Advance (ends 31 December 2017):
Half-day – $350 | Full-day – $600
Earlybird (ends 31 March 2018):
Half-day – $400 | Full-day – $700
Standard (from 1 April 2018):
Half-day – $500 | Full-day – $850
incl. GST
---
GROUP RATES
(for groups of 5 or more)
Advance (ends 31 December 2017):
Half-day – $315 | Full-day – $540
Earlybird (ends 31 March 2018):
Half-day – $360 | Full-day – $630
Standard (from 1 April 2018):
Half-day – $450 | Full-day – $765
incl. GST
All prices are inclusive of all workshop materials, lunch, morning and/or afternoon tea. Prices are GST inclusive and are in Australian Dollars.