About ANZ
ANZ has a proud heritage of more than 180 years. Our purpose is to shape a world where people and communities thrive. That is why we strive to create a balanced, sustainable economy in which everyone can take part and build a better life. We employ more than 50,000 people and have our global headquarters in Melbourne. ANZ is among the top 4 banks in Australia, the largest banking group in New Zealand and the Pacific, one of the top 4 corporate banks in Asia, and among the top 50 banks in the world.

About ThoughtWorks
ThoughtWorks is a global software and digital transformation consultancy with 25 years of experience partnering with clients where technology is a key differentiator of their business strategy. We design and deliver custom software solutions to transform organisations into modern digital businesses. Our diverse and passionate technologist thrive on solving complex problems with an engineering mindset, a culture of innovation, and delivering value quickly.

About Accenture
Accenture is a leading global professional services company, providing a broad range of services and solutions in strategy, consulting, digital, technology and operations. Combining unmatched experience and specialized skills across more than 40 industries and all business functions — underpinned by the world's largest delivery network — Accenture works at the intersection of business and technology to help clients improve their performance and create sustainable value for their stakeholders. With 469,000 people serving clients in more than 120 countries, Accenture drives innovation to improve the way the world works and lives.
www.accenture.com.

About Elabor8
Elabor8 is a consulting company that speeds the creation of customer value through a focus on people, teams and organisational agility. We concentrate on building knowledge, uplifting capability and identifying efficiency improvements across technology, product & innovation and agile delivery. As practitioner coaches, advisors or as an extension of your team, our support is transformative but not disruptive, from instilling the mindset to recognise opportunity, to building a collaborative environment that frees people to deliver. With the flexibility to approach challenges with the right skills, insight and capacity to deliver real value, Elabor8 gives organisations the freedom to move.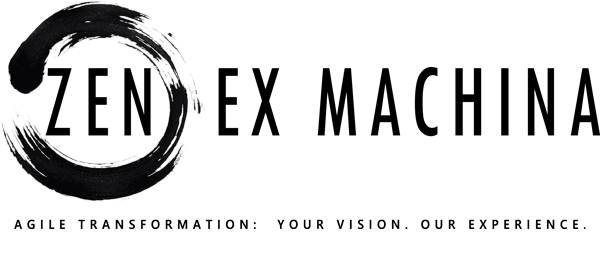 About Zen Ex Machina
Zen Ex Machina is a leading Agile transformation company. Our overarching purpose is to help executives transform the way their entire organisation operates. We give organisations the keys to become more productive and responsive to changing market, customer and stakeholder needs through smarter ways of working. With unmatched practical Agile experience that spans almost two decades, Zen Ex Machina's consultants work as catalysts to the cultural change that Agile demands. Our consultants combine executive mentoring, change leadership, and Agile coaching and training – to help teams, complex programs, and whole organisations nimbly adjust to and take advantage of emerging opportunities.

About Hypothesis
Hypothesis unlocks digital advantage by designing, delivering and entrenching human-centric technology solutions and agile environments.
We were founded on the idea that by focussing our energy on understanding people – whether the end user, or internal teams delivering change – we could help businesses gain competitive
advantage.
We spend our time understanding where potential lies. Only then do we apply technology and
dynamic working cultures to unlock new possibilities.
Our people are our business. Drawing on broad life experience and passion for delivery, our team exudes energy and expertise, every day.
More human is the digital advantage.

About Micro Focus
Micro Focus is a leading global enterprise software company uniquely positioned to help customers extend existing investments while embracing new technologies in a world of Hybrid IT. Providing customers with a world-class portfolio of enterprise-grade scalable solutions with analytics built-in, Micro Focus delivers customer-centred innovation across DevOps, Hybrid IT Management, Security, Data Management and Predictive Analytics.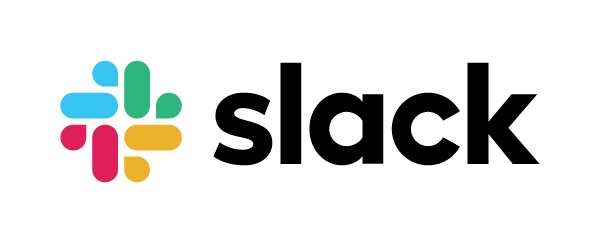 About Slack
Slack is a layer of the business technology stack that brings together people, data, and applications – a single place where people can effectively work together, find important information, and access hundreds of thousands of critical applications and services to do their best work. From global Fortune 100 companies to corner markets, businesses and teams of all kinds use Slack to bring the right people together with all the right information to collaborate and achieve enterprise agility. For more information on how Slack makes teams better connected, visit the website.

About Tricentis
With the industry's #1 Continuous Testing platform, Tricentis is recognized for reinventing software testing for DevOps. Through agile test management and advanced test automation optimized to support over 150+ technologies, we provide automated insight into the business risks of your software releases—transforming testing from a roadblock to a catalyst for innovation.
Tricentis is the only vendor to achieve "leader" status in all three top analyst reports. This honor is based on our technical leadership and a Global 2000 customer base of 1600+ companies. Customers rely on Tricentis to achieve and sustain test automation rates of over 90%—increasing risk coverage while accelerating testing to keep pace with Agile and DevOps.
Stay in the loop
To receive updates about AgileAus and be subscribed to the mailing list, send us an email with your first name, last name and email address to signup@agileaustralia.com.au.
Follow us on social media and join the conversation using the hashtag #agileaus.