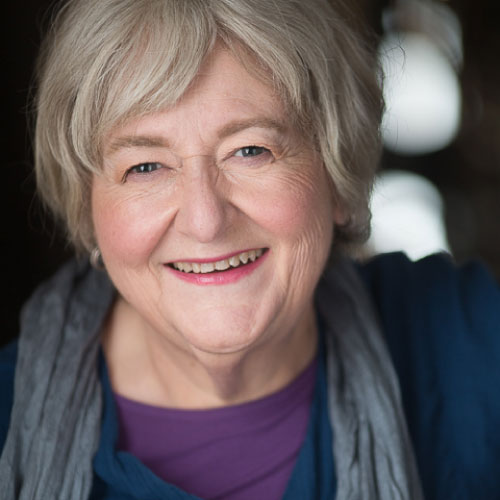 About Diana Larsen
As a Leadership Agility Advisor, Diana Larsen wears many hats. As a trusted advisor and coach of coaches, she shares the wisdom she's gained in more than three decades of working with leaders, teams, and organisations. As a speaker, Diana delivers inspiring conference keynotes, talks, and workshops around the world. As a prolific contributor to readers who seek to improve leadership and team development, Diana co-authored several pivotal books and models, most recently, "Lead without Blame," with Tricia Broderick. The continuing thread in her career has been a focus on team learning and leaders who "learn out loud" to support their teams and organisations. She co-founded and led three small businesses to add to her practical leadership experience. She serves as an advisor to Retrium, Inc., is on the advisory board of the Organization Design Forum, is a former chair and board member of the Agile Alliance, and is a founder/member of the "Supporting Agile Adoption" initiative.
Learn Small, Learn Frequently, Continually Improve: Retros in Realtime
In our fast-changing world, our ability (or inability) to learn from emergent conditions holds the greatest potential impact. It can lead to new thinking, new products, and new awareness. Or keep us stagnant or, worse, falling behind. Learning has power. Team learning brings power and resilience. In her newest books, Agile Retrospective (2nd edition, now available in beta) and Lead without Blame (2022), Diana Larsen explores leading edge paths to team learning. In this keynote, Diana Larsen examines new ideas about retrospectives that you can use now, in realtime.
Full-day Workshop

Strengthening Team Resilience: The Path to a Successful Future
To capture business value in today's world, today's leaders need to create a different vision.
Read more
They know that the "new normal" includes the unexpected, and both the known and unknown unknowns. That today's, and tomorrow's, challenges need a focus on learning and learning fast. What is your current speed to learning?
Savvy leaders, with and without formal titles, emerge in every part of the organisation. They all turn their attention to creating effective environments for collaboration and discovery. They appreciate the profound difference between individual contribution, cooperation, and going beyond high performance. They understand that whole teams need fluency in shared skills and co-intelligence. Today's leaders seek to design work processes and climates for building responsibility and motivation. They look for ways to model and support a learning organisation. How well does your organisation capture and capitalise on learning?
The challenge for today and tomorrow lies in the ability to expect and accept the pace and ambiguity of a complex world of business. Where does your organisation foster and support resilience and sustainability?
Join Diana Larsen, co-author of the book Lead without Blame: Building Resilient Learning Teams. Together you'll explore three new ideas for effective leadership to strengthen team resilience. Leadership for the 2020's, and beyond, means motivation and learning for whole teams, as well as individual team members.
Workshop Outline
In Part 1 of this workshop, we'll consider team motivation
how to recognise the impact of blame on knowledge work, and in the workplace
better alternatives for accomplishing accountability and motivation
how focus on three motivators makes a difference
In Part 2, of the workshop, we'll examine team leadership through the lens of:
the advantages of understanding RENEW
the 4C's of learning leaders and leadership behaviours
two areas of concentration for personal development
Finally, in Part 3, we'll share experiences of the evolution of working together. We will explore four critical factors that build resilient teams. Building from those factors, leaders will prepare a plan for next steps.
Diana will pose a few intriguing points to start the discussions (and you will discover new perspectives) along the way!
This full-day Workshop is designed for Team Members, Team Leads, Managers, & Executives.