 Leading with Empathy
Mon 17 – Tue 18 October 2022
Pullman Melbourne on the Park
Share your story at AgileAus22
Expressions Of Interest (EOIs) for speakers, topics or ideas to potentially be featured on the AgileAus22 Program are now open!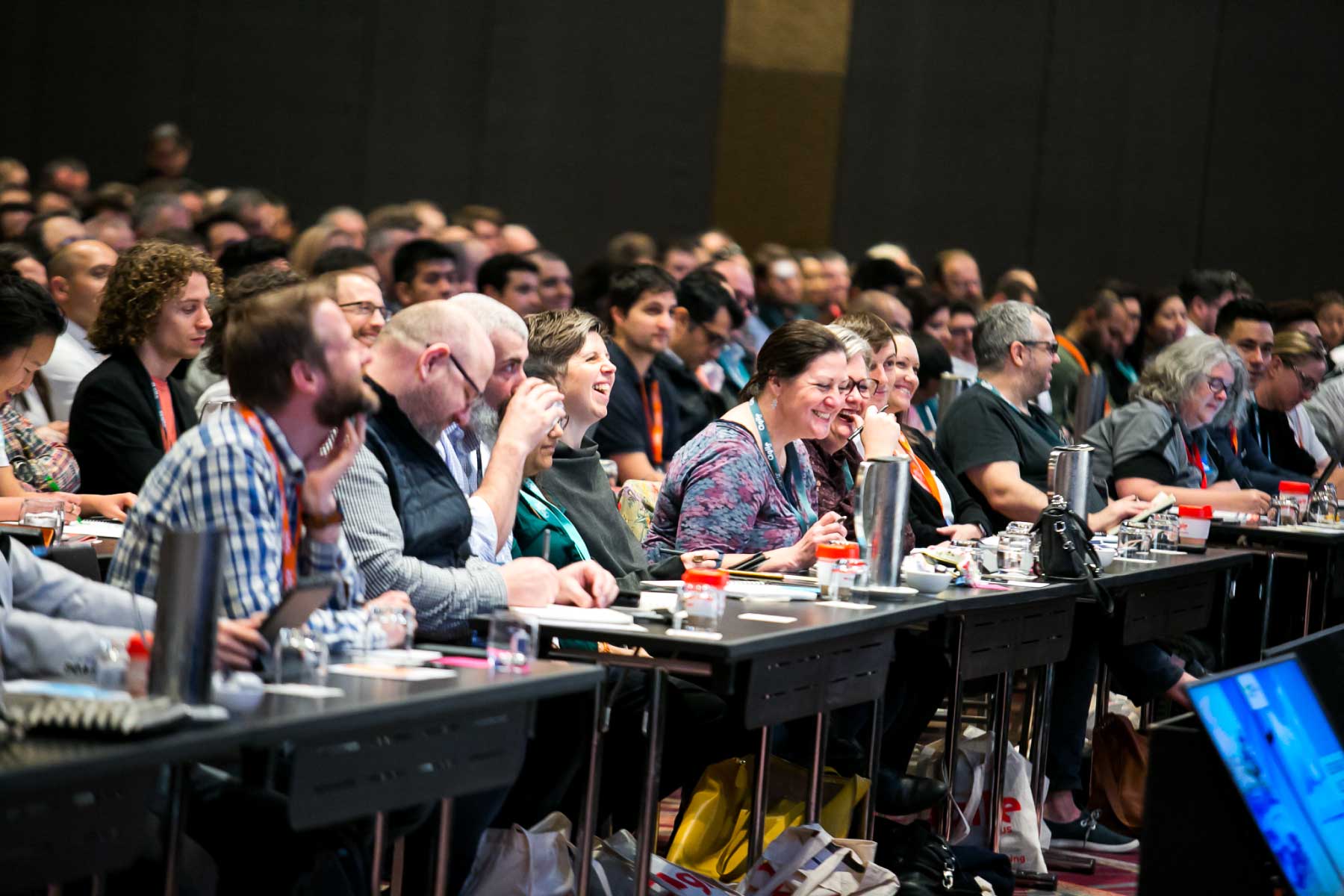 Join those on the quest for better ways of working at AgileAus22!
Across two content-rich days, we invite you to connect with like-minded folk; discover new tools, approaches and perspectives – and explore the theme of Leading with Empathy.
2 full days
Mon 17 – Tue 18 October 2022
Pullman Melbourne on the Park
6:00pm, seated at 6:30pm
Mon 17 October 2022
Full or half-day
Melbourne: Wed 19 October 2022
Sydney: Fri 21 October 2022
Interested in sponsoring AgileAus22?
Say hi at sponsorship@agileaustralia.com.au
To receive updates about AgileAus and be subscribed to the mailing list, send us an email with your first name, last name and email address to signup@agileaustralia.com.au.