Experiential designer, Workshop leader, Facilitator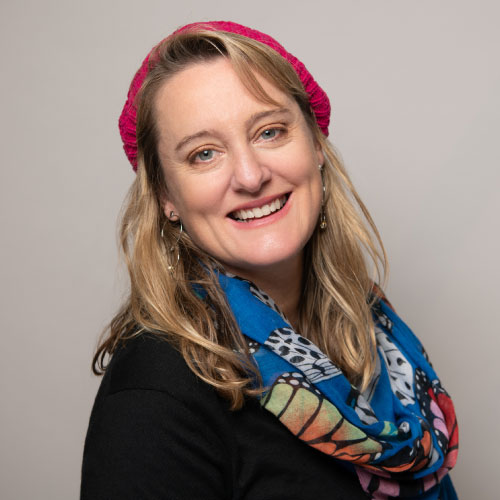 About Trudi Boatwright
Trudi Boatwright specialises in experiential learning, immersive experiences and play. She is an affiliate at the Institute for Experiential Learning in the US and one of the few certified Experiential Learning coaches practicing in Australia.
From storytelling with finance teams to treasure hunts with transport workers, she works online and in person, immersing herself in hundreds of businesses to provide them with culturally aligned creative solutions.
She is particularly passionate about teaching organisations HOW to use play effectively by combining arts, the experiential learning cycle, the science of play, and design thinking.
Combining a Masters of Design Futures (RMIT) with a rich 20 year history in the arts, she is a theatre maker, actor, producer, and director and excels in working beyond the fourth wall through role-play and immersive theatre through her theatre company TBC Theatre. She uses these production skills to create unique learning experiences including disruptive events, speculative design innovation and applied improvisation.
She passionately believes that imagination and play are vital for the evolution of our future. Some of her career highlights include conducting an orchestra, holding a luncheon at the House of Lords, and riding a yak.
To receive updates about AgileAus and be subscribed to the mailing list, send us an email with your first name, last name and email address to signup@agileaustralia.com.au.
AgileAus acknowledges the Traditional Owners of the Countries on which we gather for our events. We recognise the sovereignty, knowledge and community of First Peoples and pay our respects to the Ancestors and Elders who pave the way for future Leaders.
We walk with great reverence on the various places the AgileAus team live, work and visit. Always was, always will be.