6 - 7 DECEMBER 2021 • SOFITEL MELBOURNE
6 - 7 DECEMBER 2021 • SOFITEL MELBOURNE
AgileAus Circles: Speakers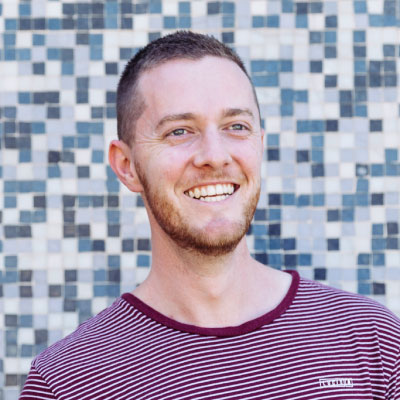 Sean Blake
Head of Marketing, Easy Agile
Eliminating the flat backlog for better customer focus
Sean Blake has worked in Agile teams for 8+ years as a Product Owner and Scrum Master. He is currently spreading the word about how teams can work better together by using digital tools like Easy Agile's User Story Mapping, Personas, PI Planning and Roadmap solutions for Jira. During his time there, he has been responsible for creating new Agile content to connect with customers like Netflix, Twitter, BMW, Cisco, Westpac, Commonwealth Bank, Adobe, Disney and J.P. Morgan.
Sean is a fan of data-driven decision making, experimentation and thinking of ways to make work enjoyable.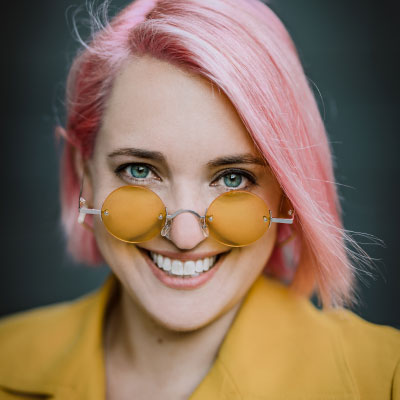 Aubrey Blanche
Global Head of Equitable Design & Impact, Culture Amp
How moving from "D&I" to equitable design builds better products
Aubrey Blanche is The Mathpath (Math Nerd + Empath), Global Head of Equitable Design & Impact at Culture Amp, and a startup investor and advisor. Through all her work, she seeks to question, reimagine, and redesign the systems and practices that surround us to ensure that all people can access equitable opportunities and build a better world. Her work is undergirded by her training in social scientific methods and grounded in the fundamental dignity and value of every person. Her professional expertise covers a broad range of equitable enterprise operations, from talent lifecycle programs and accessible product development to event design and communications & media.
She is the inventor of the balanced teams approach to building proportional representation and a culture of belonging in the workplace, as well as the Balanced Teams Diversity Assessment in the Atlassian Team Playbook. She works to open source these methods for all practitioners and business leaders, and releases thought leadership and tools to create positive change at aubreyblanche.com.
She is an advisor to a variety of groups seeking to build a more just world, including Aleria Research and Joonko. Her work has been featured in Wired, the Wall Street Journal, the Australian Financial Review, USA Today, Re/Code, First Round Review, and more. She also has previous academic affiliations with Stanford and Northwestern, and an appointment at the Equity by Design Lab at the Stanford Graduate School of Business. Despite the accolades listed here, she asks that you engage with her work to judge her competence: traditional proxies of merit and/or competence help reinforce the systems that keep incredible people from the opportunities they deserve.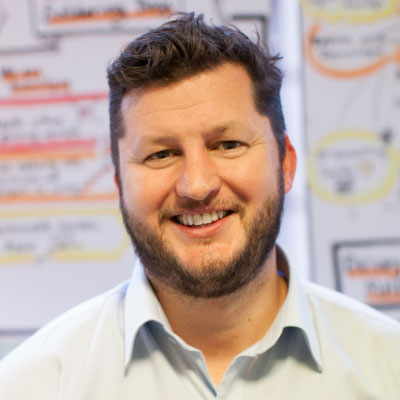 Andrew Blain
Founder & Director, Elabor8
Leading the remote:af enterprise
Andrew Blain is one of the Founding Directors of Elabor8 and a practising Agile coach and trainer. With fifteen years of experience across nearly the full spectrum of roles in technology, working on some of Australia's largest initiatives, Andrew has a unique perspective to share. He is passionate about gaining a deep understanding of the principles behind the methods that he teaches, believing that methodology is only useful in the context in which it was developed. Andrew's strengths lie in simplifying complex theory and in helping his students find pragmatic ways in which to apply that theory in their own workplaces.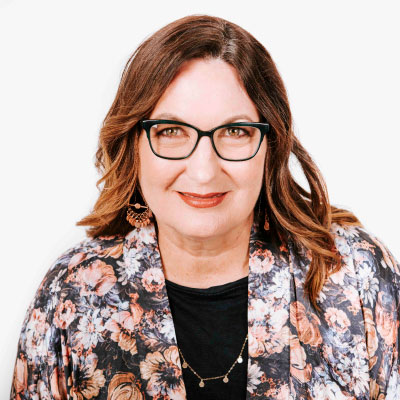 Making sense of what's going on
Lynne Cazaly helps individuals, teams and businesses transition to better ways of thinking and working.
Lynne is an international keynote speaker, multi-award-winning author and a master facilitator.
She is the author of 6 books:
ish: The Problem with our Pursuit for Perfection and the Life-Changing Practice of Good Enough
Agile-ish: How to Create a Culture of Agility
Leader as Facilitator: How to Engage, Inspire and Get Work Done
Making Sense: A Handbook for the Future of Work
Create Change: How to Apply Innovation in an Era of Uncertainty
Visual Mojo: How to Capture Thinking, Convey Information and Collaborate Using Visuals
Lynne is an experienced radio broadcaster, presenter and producer having presented more than 10000 hours on-air. Her background is as a communication specialist, having lectured in under-graduate and postgraduate programs in several of Australia's Universities and consulting to different industries and sectors on change and transformation.
Lynne can help you think better, make sense of information and handle the realities of the workplace overwhelm and information overload with her clever hacks and ingenious processes, tools and methods.
Lynne is an experienced board director and chair and an #avgeek, loving everything aviation, helicopters and air traffic control.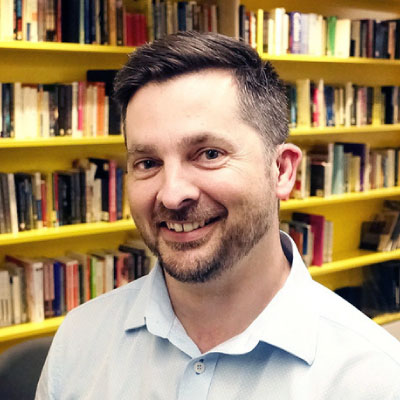 Why we get problem-framing wrong, and how to do it better
Ben Crothers is a design strategist, facilitator, visualiser, team coach, and author. He's been in the digital industry from when putting 'Under Construction' banners on websites was seen as the responsible thing to do. Most of his recent work has been more about designing with people rather than pixels: he helps teams with better ways of working, and is one of the minds behind the Atlassian Team Playbook.
Currently, Ben heads up Bright Pilots, a visual facilitation consultancy that helps people make greater impact by asking smarter questions. He is also the author of Presto Sketching: The Magic of Simple Drawing for Brilliant Product Thinking and Design, and 50 Remote-Friendly Icebreakers. Ben enjoys extreme sports such as cultivating succulents and home brewing.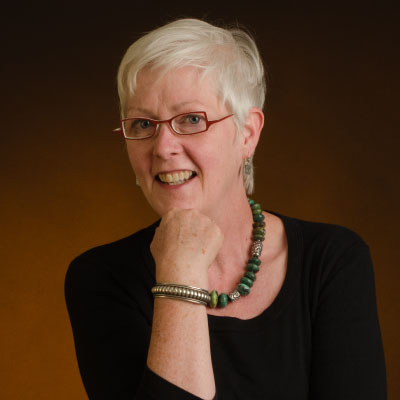 Esther Derby
Consultant & Guide
Conversations on positive, productive change
Esther Derby draws on four decades of experience leading, observing, and living organisational change. Her clients include both startups and Fortune 500 companies. Based on experience and research, her approach blends attention to humans and deep knowledge of complex adaptive systems. Esther has been called one of the most influential voices within the Agile communities when it comes to developing organisations, coaching teams, and transforming management. Her work over many years has influenced coaches and leaders across many companies. Esther started her career as a programmer. However, over the years she's worn many hats, including business owner, internal consultant and manager. From all these perspectives, one thing was clear: individual, team, and even organisational success depends greatly on the work environment and organizational dynamics. As a result, she has spent the last twenty-five years helping companies shape their environment for optimum success.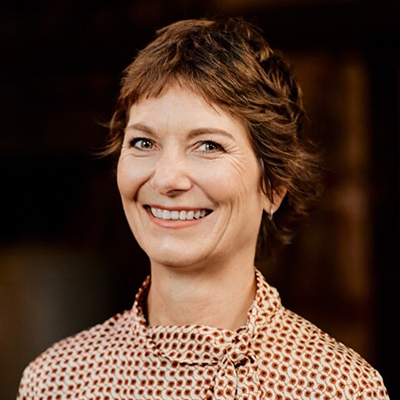 Jutta Eckstein
Co-Author of Company-wide Agility with Beyond Budgeting, Open Space & Sociocracy: Survive & Thrive on Disruption
For being agile as a company you have to think beyond agile
Jutta Eckstein works as an independent coach, consultant, and trainer. She has helped many teams and organisations worldwide to make an Agile transition. She has unique experience in applying Agile processes within medium-sized to large distributed mission-critical projects. She is the coauthor (with John Buck) of the book Company-wide Agility with Beyond Budgeting, Open Space & Sociocracy: Survive & Thrive on Disruption. Other books include Agile Software Development in the Large: Diving into the Deep, Agile Software Development with Distributed Teams, Retrospectives for Organizational Change: An Agile Approach, and Diving for Hidden Treasures: Uncovering the Cost of Delay in Your Project Portfolio (coauthored with Johanna Rothman). Jutta is a member of the Agile Alliance (having served on the board of directors from 2003-2007) and has been a program committee member of various US, Asian, and European conferences, where she has also presented her work. Jutta holds a Master of Arts degree in business coaching and change management, Master of Science in product engineering, and a Bachelor of Arts degree in education.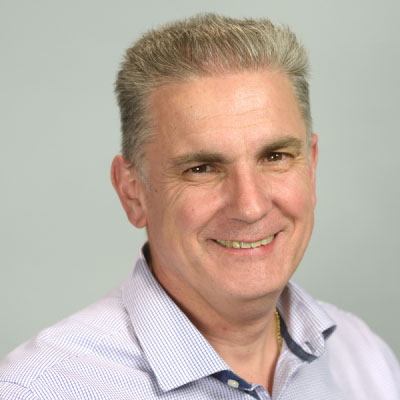 John Garratt
DevOps Chief Technologist, Micro Focus, Asia Pacific & Japan
Legacy Apps Matter. Are your legacy applications slowing you down?
John Garratt has over 30 years of experience in IT and has gained an intrinsic understanding of business and information systems. He has held many roles and acquired extensive knowledge of how ICT supports business and organisational needs. More recently John has been working with clients to help them establish their own journey to DevOps. He does this by working with clients and running DevOps transformation and coaching workshops allowing them make the transition from the traditional waterfall development practices to a modern set of more Agile methods to increase the release frequency and quality of software being delivered.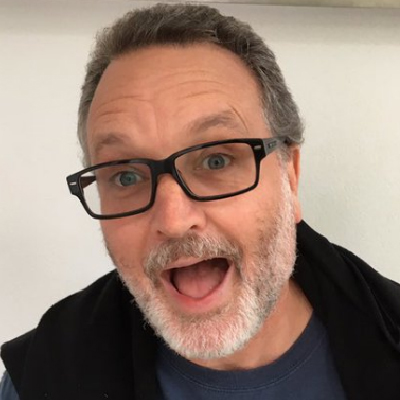 Lachlan Heasman has worked in the Australian software industry for over 20 years across many different sectors and in roles from development to management. He started using Scrum over 15 years ago and has worked in delivery and on several major and many small Agile change programs in Australia. He spends his days researching, running training and delivering coaching. Lachlan uses his experiences in his training sessions to give everyone some real examples of the successes and challenges that come with Agile. His curiosity into how and why Scrum works has led him to complete many certifications and years of university study. He is researching modern team leadership for a PhD at the University of Newcastle and has written a book on Scrum with many international gurus including two of the founders of the framework. In his spare time, he helps out with the Agile Australia Conference.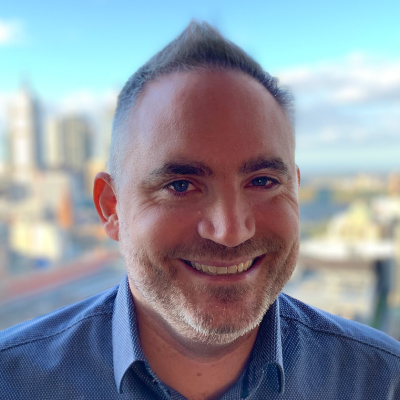 Ben Hogan
Consultant, Coach and Trainer, AgileBen
Bringing Purpose to Life with OKRs
Ben Hogan is a business agility adviser for organisations looking to develop new capabilities, increase performance, adopt new ways of working and improve employee engagement. He advises clients across a wide range of industries and methods including OKRs, Wardley Maps, Product Discovery, Kanban, and Actionable Performance Metrics. He speaks regularly at conferences and provides training, workshops, consulting and coaching for clients. He also applies his skills to the #ClimateEmergency through pro bono consulting work for select organisations at the cutting edge of the transition to zero carbon. Ben is a long time participant in the Australian agile community, helping teams and leaders grok agile since 2002, he's been teaching, coaching and helping build teams for over 15 years. He's a veteran of introducing lean, kanban, agile and other buzzwords to many projects, operations and business teams including marketing, legal, people and culture, finance and customer service. He was one of the first people to teach Kanban in Australia and is a previous speaker at the Agile Australia, Scrum Australia, YoW, LAST, LAST Anywhere and 1st Conferences, and has been an invited speaker to the Agile Encore "best of Agile Australia" conference. Ben has recently returned to Melbourne after a 2.5 year stint in Berlin at a publicly listed enterprise where he worked on improving organisational alignment with OKRs across the entire 1200 person organisation. Since returning to Australia Ben has helped a major Australian brand stand-up a high performing product discovery team using digital collaboration techniques in the middle of a pandemic, where many team members had never met in person.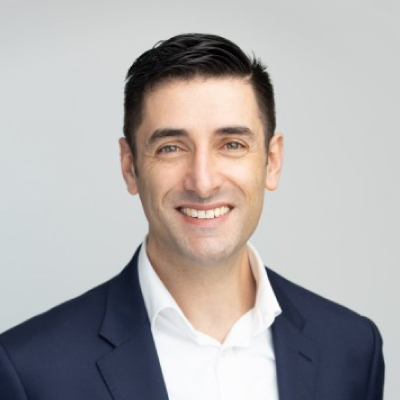 David Kari
Head of Solution Engineering, VMware Tanzu
Deploy apps into production in seconds, not weeks
David Kari is a Solution Engineering Leader for VMware Tanzu, a leader in application and infrastructure modernisation and digital workspace technology. David works with IT & DevOps Leaders, Architects and Heads of Product, helping them create the ideal environment to build, run, and manage modern applications – from the data center to the cloud to the edge. They achieve this by leveraging best-in-class application and infrastructure modernisation technologies. David's ultimate focus is helping organisations enhance ease of use, accelerate time to market, improve revenue growth and automate as many parts of the application delivery pipeline all in order to get to production faster whilst reducing operational costs and risks.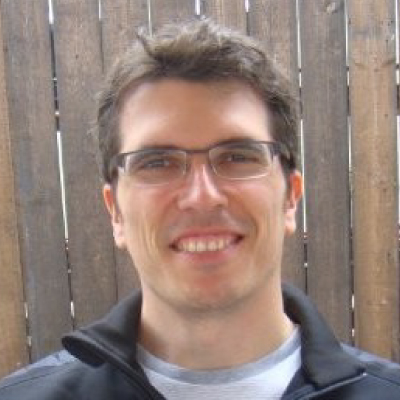 Federico Lopez Laborda
Engineering Manager, VMware
The Spotify model, the imperfect solution to the wrong problem
Federico Lopez Laborda is a dynamic, team oriented, committed individual with more than 10 years experience in software development and excellent communication and interpersonal skills. Constantly aiming to achieve rock-solid quality software and maximise savings, speed and business value, Fede always tends to provide a keep-it-simple approach to face complexity.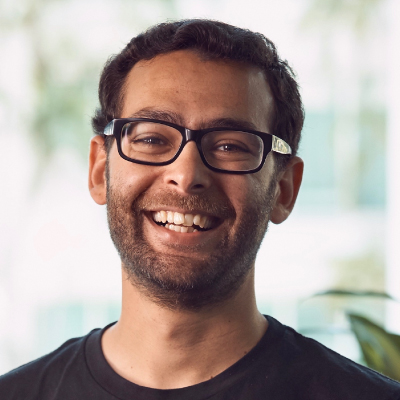 Sherif Mansour
Distinguished product manager, Atlassian
The fine line between data driven and data informed teams
Sherif Mansour has been in software development for over 15 years. He is currently a Distinguished Product Manager for Atlassian. During his time there, he was responsible for Confluence, a popular content collaboration tool for teams. Most recently, Sherif spends most of his days trying to solve problems across all of Atlassian's cloud products. Sherif also played a key role in developing new products at Atlassian such as Stride, Team Calendars and Confluence Questions. Sherif thinks building simple products is hard and so is writing a simple, short bio.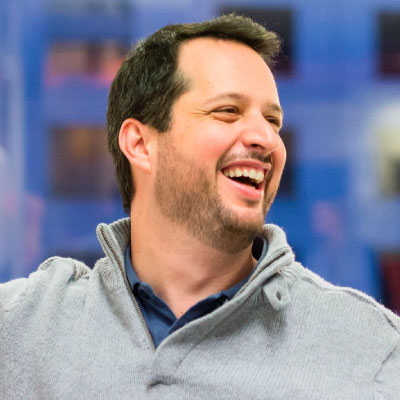 Building conscious and equitable organisations
Leandro Pinter is technology leader focused on helping organisations to deliver quality software solutions and achieve better business outcomes and customer satisfaction. He has been leading teams and helping organisations be more Agile over the last 15 years. He has previously held various technology leadership roles in Australia and overseas. His current passion is to help organisations to improve the way they work by focusing on culture and enabling autonomy and alignment throughout the organisation.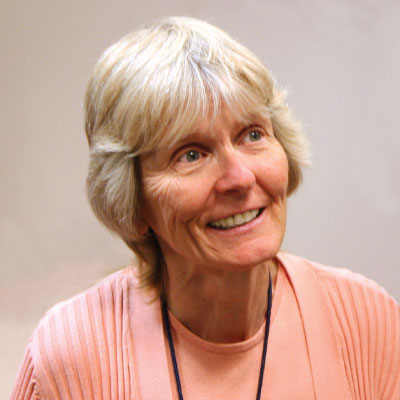 Linda Rising
Author & Consultant
Busting myths around organisational change
Linda Rising is an independent consultant who lives in Nashville, Tennessee. She has authored four books and numerous articles and is an internationally known presenter on topics related to patterns, retrospectives, influence strategies, Agile development, and the change process. With a Ph.D. from Arizona State University in the field of object-based design metrics, Linda's background includes university teaching and software development in a number of different domains.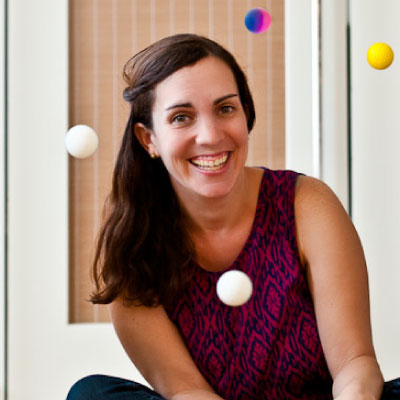 Jessie Shternshus
Founder, CEO & Author, The Improv Effect
The Improv Effect was founded 2007, by Jessie Shternshus. Her goal was to help businesses reach their full potential by means of interpersonal-communication skills training. Throughout the years, Jessie has become a key player in internal culture transformations for global companies such as Groupon, Fidelity Investments, Johnson & Johnson, Getty Images, The PGA Tour, Crayola and many more. Utilising an array of experiential techniques, some of which she learned on the job at Disney and Sesame Street, she leads teams and organizations in their endeavors to achieve teamwork, creative problem-solving tools, on-boarding, presentation skills, and product development ideation sessions. Jessie co-authored the book, CTRLShift: 50 Games For 50 ****ing Days Like today.
Jessie has been a speaker at: Conferencia Rails, ConvergeFL, LeanDayWest, MadisonRuby, NDC London, NDCOslo, HybridConf, UXMad, AgileAus and many more. Some of her proudest contributions are developing an engineering on-boarding curriculum, helping build an innovation lab within a global enterprise company, and being a speaking coach to leaders worldwide.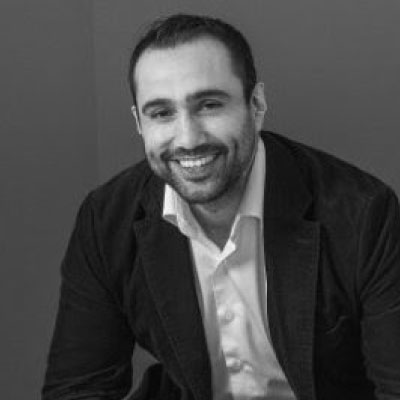 Amjad Sidqi
Head of Product, Pivotal Labs
The Spotify model, the imperfect solution to the wrong problem
Amjad Sidqi has over 15 years of leadership experience in building teams, product development and Agile Transformation in several industries and countries Amjad has managed and launched products in several industries from ecommerce, Telco, airlines, banking, government and NGOs. He has built high-performing, autonomous teams that apply user-centred hypothesis-driven techniques to user experience design, product management, user growth, and software engineering.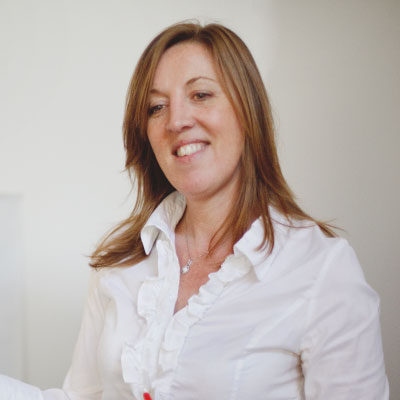 Alexandra Stokes
Founder, ReBoot Co.
The importance of collaboration & autonomy to the speed of adapting
Alex Stokes is a long time leader of technology delivery teams, and an early adopter of Agile, Lean and systems thinking approaches to problem solving. Alex has worked in diverse roles in startups and within enterprise organisations. Alex is a leader and change agent; transforming siloed and dysfunctional delivery teams, and attacking assumptions and red tape.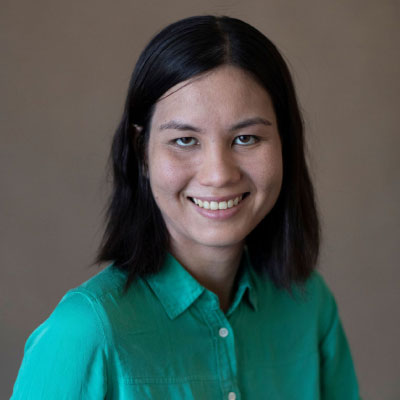 Rachel Worsley
Founder & CEO, Neurodiversity Media
How to work with neurodivergent team members in the Agile space
Alex Stokes is a long time leader of technology delivery teams, and an early adopter of Agile, Lean and systems thinking approaches to problem solving. Alex has worked in diverse roles in startups and within enterprise organisations. Alex is a leader and change agent; transforming siloed and dysfunctional delivery teams, and attacking assumptions and red tape.