6 - 7 DECEMBER 2021 • SOFITEL MELBOURNE
6 - 7 DECEMBER 2021 • SOFITEL MELBOURNE
All amped up for AgileAus20-1? That's what we like to hear. Now comes the important part:

convincing your boss to let you join us!
To make life easier, below is a breakdown of what AgileAus20-1 involves and how your company can benefit from your attendance.
You can also download a customisable letter to your boss below.
What's it all about?
Now in its twelfth year, Agile Australia (AgileAus) is an annual meeting of curious minds—united by a desire to explore better ways of working.
This year's Conference will focus on To Agility and Beyond!
We invite you to join like-minded folk to explore how Agile is currently being adopted and scaled in Australia—as well discover what lies on the next frontier!
Return with the knowledge your organisation needs
To thrive in the face of constant change, organisations must experiment with different ways of working and enable continual learning. AgileAus20-1 will equip you and your organisation with new tools, fresh inspiration and invaluable takeaways for the future.
Hear unique perspectives from international speakers in tech, industry, academia and beyond—as they explore how organisations and employees can blast off to new heights!
Gain strategies for encouraging experimentation, tapping into technical excellence, nurturing strong team cultures, eliminating workflow inefficiencies, and so much more.
Network with 500+ fellow delegates and share how you're progressing on your Agile journey.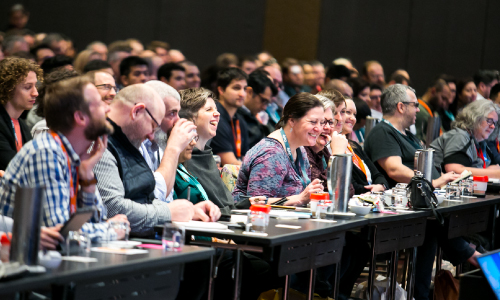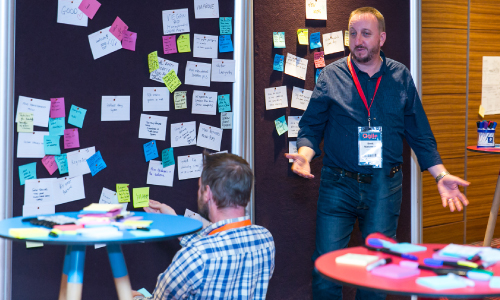 A team that learns together grows together!
Why not involve the whole team in your AgileAus experience? Bring along five or more employees from your organisation to access a 10% discount on Conference and workshop registration fees.
Workshops with international and local speakers are being offered in Melbourne (14 July 2021). For more information on this hands-on professional development opportunity, check out the workshops page.
Secure your ticket
Registration can be made online or by contacting our friendly team at team@agileaustralia.com.au or 03 9663 3093.
Earlybird tickets are available until the 30 April 2021:
Half Day: $400
Full Day: $700
inc GST