15-16 MARCH 2021 • SOFITEL MELBOURNE 
15-16 MARCH 2021 • SOFITEL MELBOURNE
Looking for material to share with colleagues?
Need to persuade your boss that coming along to AgileAus20 is a stellar idea?
Or maybe you're simply curious to learn more about Agile in Australia.
You've come to the right place!
Convince Your Boss
To make life easier (and so your boss can rest assured you're not jetting off for a sneaky vacation), here is a handy template with a breakdown of what AgileAus20 involves and how your company can benefit from your attendance.
Find out how to convince your boss to let you join us here »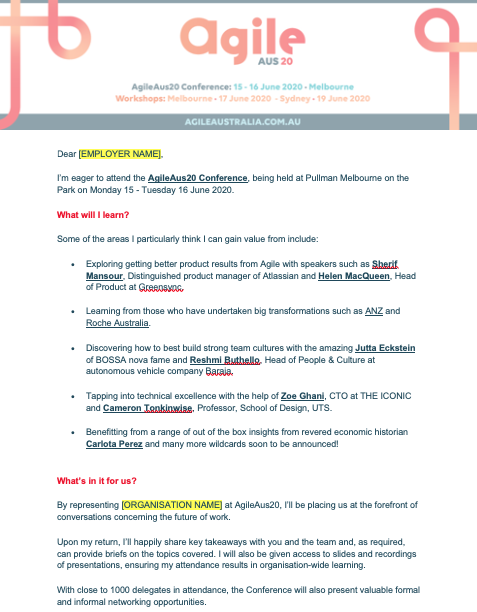 Group Registration Form
This handy form will help you register your team for the Conference and/or workshops. Simply complete the form online or print it out and send it back to team@agileaustralia.com.au and we will organise the booking for you!
Bring along five or more employees from your organisation to access a 10% discount on registration fees!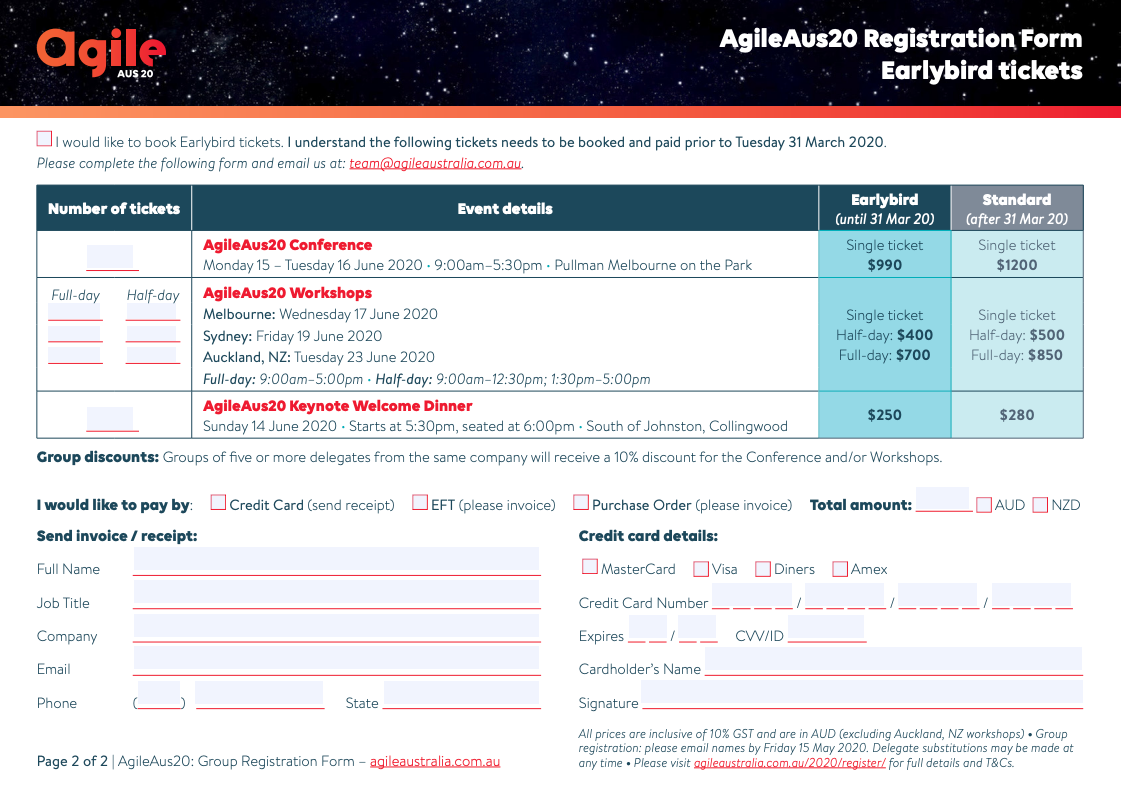 Workshop Flyer
Having trouble deciding which amazing workshop to attend? Get a snapshot of all workshops that are on offer.