Solicitor Director, Terri Janke and Company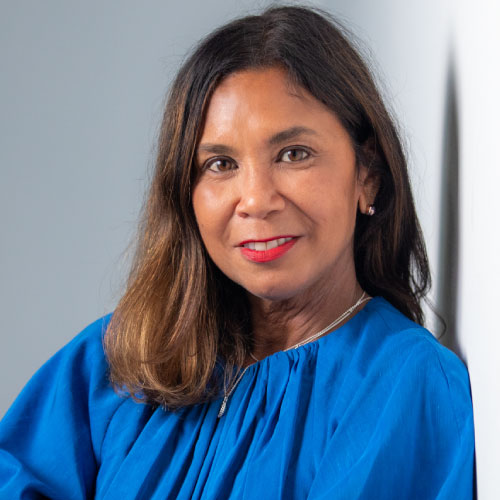 About Dr Terri Janke
Terri Janke is an Australian Indigenous lawyer specialising in commercial law and Indigenous Cultural and Intellectual Property (ICIP).
Her firm, Terri Janke and Company, empowers Indigenous people to achieve their creative and cultural goals by giving strategic advice on ICIP, intellectual property, contracts and cultural protocols.
Terri has written the leading Australian ICIP protocols in arts and film; and has influenced Australian policy and practice by her many reports and papers. The firm's recent projects include developing ICIP models for museums and galleries, TK databases and construction projects.
Terri was born in Cairns and has family connections to the Torres Strait Islands (Meriam) and Cape York (Wuthathi). Terri's contribution received the esteemed national award of NAIDOC Person of the Year in 2011 and was recognised as a leader in Indigenous business by being awarded the Supply Nation Special Recognition Award in 2015. In 2020, Terri won the UNSW Social Impact & Services Alumni Award.
Terri's book True Tracks: Respecting Indigenous Knowledge and Culture 2021 was shortlisted for a NSW Premier's Literary Award in 2022. Terri is also the Co-Chief author of the State of Environment Report 2021.
To receive updates about AgileAus and be subscribed to the mailing list, send us an email with your first name, last name and email address to signup@agileaustralia.com.au.
AgileAus acknowledges the Traditional Owners of the Countries on which we gather for our events. We recognise the sovereignty, knowledge and community of First Peoples and pay our respects to the Ancestors and Elders who pave the way for future Leaders.
We walk with great reverence on the various places the AgileAus team live, work and visit. Always was, always will be.