Sydney: Friday 10 December 2021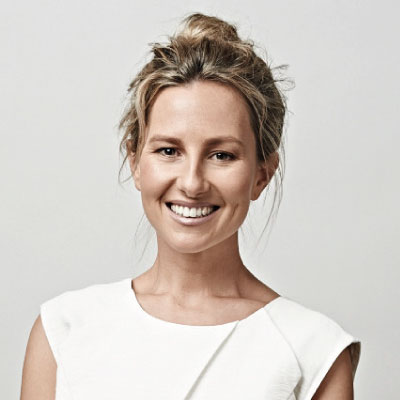 "Leadership is no longer about the leader who can impress. It is about the leader who can connect."
Full-day

Building ethical AI systems
with Dr Lachlan McCalman, Chief Practitioner, Gradient Institute
How can we design, implement, maintain and govern ethical AI systems?
Read more
This workshop will explore the key considerations for individuals and organisations that want to embed ethics into their AI.
The key considerations include:
Quantifying Intent
Modelling Impact
Balancing Objectives
Testing and iterating
Responsibility and Governance.
Please note: This course does not require technical skills such as coding or statistical skills. It is designed for people involved in the development, procurement or oversight of AI systems such as managers, project leads, product managers, user experience designers and data stewards. The course will also be useful for data scientists and software engineers.
Full-day

How to read and lead the room
with Ali Walker, PhD, Lecturer and Researcher in Leadership
Learn to read the room and use human connection to lead others.
Read more
Often we rely on our automatic responses to people and situations, but these have been shown to be unreliable. This workshop explores new models of human connection and leadership, based on Ali Walker's original research.
Leadership is no longer about the leader who can impress. It is about the leader who can connect. The workshop will build your leadership capacity through experiential group work and discussions.
Workshop participants will learn:
To identify their connection style and the styles of others.
The five stages of group dynamics, from disconnection to flow/high-performance.
This workshop is suitable for:
Current and aspiring leaders wanting to gain strategies to build high-performance teams using empathy and connection.
Team members wanting to learn how to be the best team player possible.
Anyone interested in examining and improving their interpersonal skills and promoting positive connections.
Earlybird ticket (until 31 August 2021): Half-day workshops: $400 | Full-day workshops: $700

Standard ticket (after 31 August 2021): Half-day workshops: $500 | Full-day workshops: $850

Groups of five or more delegates from the same company receive a 10% discount.
Have questions? Give us a call on 03 9663 3093 or chat to us at team@agileaustralia.com.au
Stay in the loop
To receive updates about AgileAus and be subscribed to the mailing list, send us an email with your first name, last name and email address to signup@agileaustralia.com.au.
Follow us on social media and join the conversation using the hashtag #agileaus.