Sydney: Friday 10 Dec 2021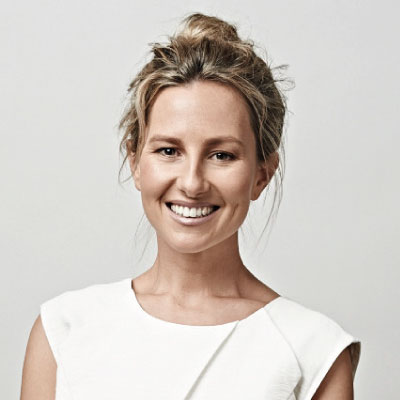 "Leadership is no longer about the leader who can impress. It is about the leader who can connect."
Full-day

Building ethical AI systems
with Dr Lachlan McCalman, Chief Practitioner, Gradient Institute
How can we design, implement, maintain and govern ethical AI systems?
Read more
This workshop will explore the key considerations for individuals and organisations that want to embed ethics into their AI.
The key considerations include:
Quantifying Intent
Modelling Impact
Balancing Objectives
Testing and iterating
Responsibility and Governance.
Please note: This course does not require technical skills such as coding or statistical skills. It is designed for people involved in the development, procurement or oversight of AI systems such as managers, project leads, product managers, user experience designers and data stewards. The course will also be useful for data scientists and software engineers.
Full-day

How to read and lead the room
with Ali Walker, PhD, Lecturer and Researcher in Leadership
Learn to read the room and use human connection to lead others.
Read more
Often we rely on our automatic responses to people and situations, but these have been shown to be unreliable. This workshop explores new models of human connection and leadership, based on Ali Walker's original research.
Leadership is no longer about the leader who can impress. It is about the leader who can connect. The workshop will build your leadership capacity through experiential group work and discussions.
Workshop participants will learn:
To identify their connection style and the styles of others.
The five stages of group dynamics, from disconnection to flow/high-performance.
This workshop is suitable for:
Current and aspiring leaders wanting to gain strategies to build high-performance teams using empathy and connection.
Team members wanting to learn how to be the best team player possible.
Anyone interested in examining and improving their interpersonal skills and promoting positive connections.
HALF-day

Agile in the Digital Age
with Steve Denning, Author and Independent Management Consulting Professional
This interactive course is for executives—individually or in teams—who want to enhance their understanding and leadership skills for winning in the age of digital.
Read more
In this short course, you will get an introduction to four key areas.
Understanding the fundamental divide between industrial-era management and digital-age leadership, including why the digital giants are winning big, while once-dominant industrial era firms are struggling.
Mastering the three basic laws of the digital-era organisation and the digital-era mindset; and understanding how they differ from industrial-era management and its related mindset.
Understanding what's involved in creating new businesses, digital platforms and business ecosystems.
Discerning the difference between the activities of an industrial-era CEO as compared to a digital-era CEO.
You will also get an introduction to three new skills that are central to leadership success in the digital age:
The skill of leadership storytelling so that you can inspire anyone—at any level—to want to change.
The skill of innovation, through systematically creating new customer value, while also eliminating whatever has little or no customer value.
The skill of diagnosing the status of Agile initiatives and digital transformations; in the process, you will discover why most of them are currently failing to generate their expected benefits.
WHO SHOULD ATTEND:
Senior executives who want to strengthen their leadership skills in stimulating innovation, inspiring change and diagnosing status.
Executives whose digital investments and business agility initiatives need accelerating.
Startup leaders that want to scale their firm without becoming entangled in bureaucratic management.
Public sector executives who want to implement and accelerate digital principles and business agility thinking to their organisations.
WARNING TO PARTICIPANTS
Some participants may find the straight talk of this course shocking in its honesty and authenticity.
If you join this course, you may learn how to change your team, your organisation, your community, or even the world.
This course may change you: you run the risk of becoming a new person.
The course offers participants a unique chance to interact with Steve, one-on-one, as well as an advance look at chapters from his forthcoming book.
For those wanting to delve even deeper – a longer course will be available to join at a later date.
FULL-day

Executive Leadership in the Agile Enterprise
With Matthew Hodgson, CEO and Executive Agile Coach & Mia Horrigan, Enterprise Agile Coach and Partner for Digital Transformation, Program and Services Delivery, Zen Ex Machina
Managers play a critical role in the Agile enterprise. But as teams and programs move to being self-managing, what exactly is a leader's job? How do you leverage management to create organisational resilience and performance?
Read more
In this hands-on workshop, go beyond Agile and delve into how to create, scale, and sustain enhanced enterprise outcomes at all levels with Agile product management. We'll examine what it takes to evolve to value stream operating models, product management roles, and Agile KPIs.
You'll learn:
The latest Agile leadership techniques needed to manage a continuous learning culture
The role of the Executive Action Team in Agile portfolios
Managing the move from projects to Agile product management and value streams operating models
Value stream and team design
Defining products over projects
Product management governance and roles
Elevating product value streams to the portfolio
Prioritising strategic and tactical initiatives using value-based metrics and reporting
Elevating product value streams to the portfolio
Implementing Lean-Agile portfolio management
Reporting on Agile growth and outcomes with predictive analytics.
Recommended workshop pre-requisites:
Practical experience with Agile
Working knowledge of Scrum roles and responsibilities.
This workshop is kindly sponsored by Zen Ex Machina.
Learn about Matthew Hodgson here »
Learn about Mia Horrigan here »
Earlybird ticket (until 18 October 2021): Half-day workshops: $400 | Full-day workshops: $700

Standard ticket (after 18 October 2021): Half-day workshops: $500 | Full-day workshops: $850

Groups of five or more delegates from the same company receive a 10% discount.
Have questions? Give us a call on 03 9663 3093 or chat to us at team@agileaustralia.com.au
Stay in the loop
To receive updates about AgileAus and be subscribed to the mailing list, send us an email with your first name, last name and email address to signup@agileaustralia.com.au.
Follow us on social media and join the conversation using the hashtag #agileaus.