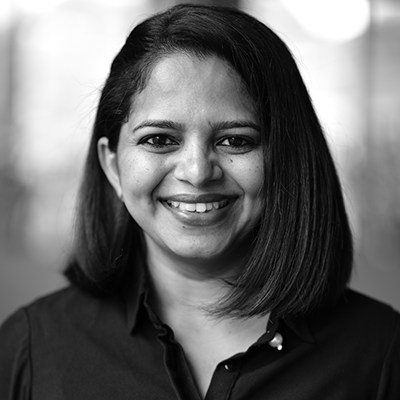 Practice Lead, ELMO Cloud HR & Payroll
About Paru Madhavan
Paru Madhavan has been fortunate enough to work in organisations across the travel, fintech, e-commerce and sustainability domains and in a variety of roles including Product Owner and Scrum Master over the last 14 years. Her purpose is to empower teams, create and support suitable ways of working and help deliver products that people love. Her personal values are very much in line with the Agile mindset including those of transparency, commitment and respect.
Since 2017, she's also been a part of the Australian viticulture industry, becoming a co-owner of a small vineyard in Hunter Valley, NSW.
In her spare time, you'll find her planning her next travel adventure or sipping on a nice glass of vino… or both!
Stay in the loop
To receive updates about AgileAus and be subscribed to the mailing list, send us an email with your first name, last name and email address to signup@agileaustralia.com.au.
Follow us on social media and join the conversation using the hashtag #agileaus.